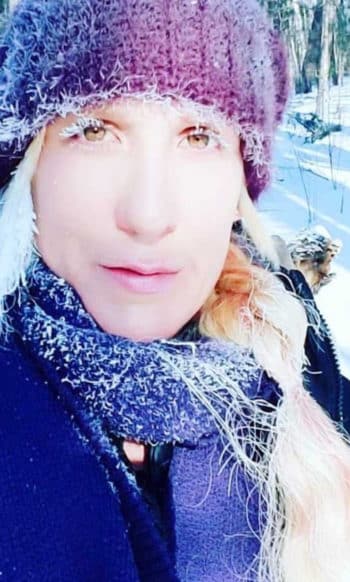 Allie's sense of adventure is evident from the moment guests meet her.  She has travelled the globe in her passionate pursuit of wildlife conservation.  From Alaska's Denali National Park working as a backcountry guide to South Africa, Russia, Borneo and beyond, Allie has been there to aid wildlife and investigate wildlife trafficking.  While on safari, she will share her passion for Yellowstone's native wildlife, exploring the extensive trails and roadways throughout the park.  When guests come upon an elk track or bear sign, Allie will share the story of the elk's journey and the significance of scratch marks on a tree.  Her love for wildlife knows no borders.  Memories from an adventure filled day in Yellowstone with Allie will live on past the boundaries of the park. It may even spark a desire to return and reconnect with the wildness found here.
Certifications
National Geographic Explorer

Ph. D. Environmental Studies | University of California Santa Cruz

M. Sc. Conservation Biology | University of Cape Town South Africa

Level III Wildlife Track & Sign | CyberTracker

Wilderness First Aid & CPR
More Adventures
Allie's Favorite Safari Tours
Full Bio
Allie received her Ph.D. in environmental studies at the University of California, Santa Cruz. She has dedicated her life to the conservation of wildlife, working as a backcountry guide in Alaska's Denali National Park, a marine biologist studying great white sharks in South Africa, and a consultant for the California Department of Fish and Wildlife.  She has travelled to Borneo and Kamchatka to investigate wildlife trafficking. Allison spent close to ten years in South Africa, working as a ranger and wildlife researcher in Kruger National Park. Field work for her Ph.D. was conducted in the Russian Far East where she investigated the poaching and trafficking of Amur tigers. Her work in Russia was recently published in National Geographic.
In 2020 she founded Leave Them Wild, a company dedicated to providing skills and training for individuals and organizations dedicated to combating wildlife trafficking globally. Fate brought her to Montana for the first time in 2016, where she fell in love with Yellowstone and moved to Bozeman in 2019.
Her favorite thing to do in the park is hike and find wildlife on foot in the countless miles of backcountry. She also works as the development manager for the Grizzly and Wolf Discovery Center in West Yellowstone, a sanctuary for native wildlife.
Connect with Allie on Instagram: @allie_skidmore
Our guide, Allison, was amazing. We had two children ages eleven and she captivated them from the moment she picked us up seven am until our drop off at three pm. We hiked, saw Old Faithful, and had a great picnic in the park. I can't recommend her and Yellowstone Safari Company more highly.
Katie D.