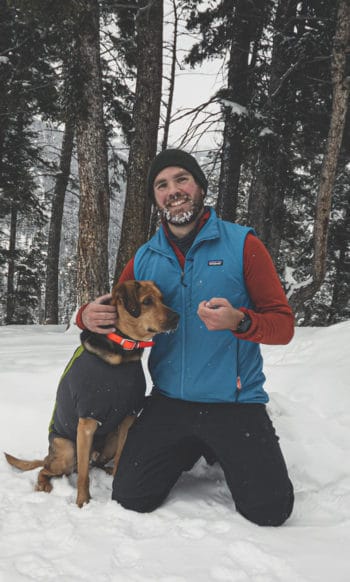 Scott drives with confidence and caution over Bozeman Pass on a snowy spring day. He drives these roads regularly knowing there is a wild moment waiting to be captured.  Scott taught himself photography while growing up in the southeastern United States.  His two passions of wildlife and photography blended perfectly.  He got his first camera at the age of ten and became fascinated by birds of prey, reptiles, and all fauna living in the woods near his house. A family trip in his youth to the Greater Yellowstone Ecosystem left a lasting impression, and he moved to Missoula, Montana to study Wildlife Biology at the University of Montana. Scott spends many hours out in the park documenting wildlife with his own camera.  He helps guests capture the unique moments and freeze frame them in time.  Scott's practiced photography skills are well paired with this landscape where patience and sharp vision are rewarded with the beauty and the majesty of the wild animal kingdom.  
Certifications
B.S. Wildlife Biology | University of Montana
More Adventures
Scott's Favorite Safari Tours
Full Bio
Scott grew up on the lakes and rivers surrounding Atlanta, Georgia.  Every summer was spent at camp on the Chattahoochee River.  It was here that Scott's interest in sharing wild places began.  At ten, he got his first camera, sparking a lifelong journey of learning about the ins and outs and new developments in photography.  When he was 14, his family vacationed to the Greater Yellowstone Ecosystem visiting both Grand Teton and Yellowstone National Parks.  This experience had a lasting impact. In 2010 Scott moved to Missoula, Montana to study Wildlife Biology at the University of Montana.  
In 2021 Scott became the equipment manager at Yellowstone Safari Company after managing two R.E.I. locations.  His knowledge and penchant for gear keeps Yellowstone Safari Company on the cutting edge.  His attention to detail and level of care always ensures the high-quality gear remains like new for each guest.  
Scott feels fortunate to live in the Greater Yellowstone Ecosystem.  Montana's wild lands call for a patient demeanor and a keen eye.  On every tour that he leads, Scott's guests take away beautiful kodak moments, as well as an understanding of the larger ecological story within the moment.