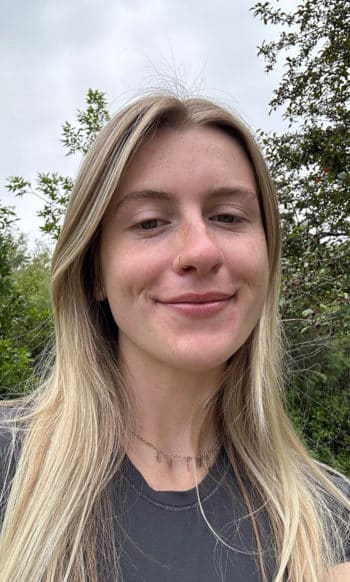 Claire is a dedicated nature enthusiast and wildlife advocate.  From the rugged shores of Iceland to the private game preserves of South Africa, Claire's work in diverse locations has helped her cultivate a deep understanding of the intricate connections between wildlife and ecosystems, and the importance of preservation.  She hopes that by immersing individuals in natural spaces like Yellowstone National Park, they will develop a personal connection that inspires them to become proactive stewards of the environment.
Certifications
Wilderness First Aid & CPR

B.S. Neuroscience & Behavior | Florida Atlantic University
More Adventures
Claire's Favorite Safari Tours
Bio
Claire was born in Newfoundland, Canada and spent much of her time exploring the forests hoping to get a glimpse of any animals that may be nearby. Growing up in the Caribbean and later moving to South Florida, she also spent much of her time exploring the coastlines and swamplands. After completing her degree at Florida Atlantic University, she sought an experience that would allow her to immerse herself in the great outdoors.
Embracing her passion, she joined Yellowstone Safari Company as their 2023 intern. Although Claire did not have any previous guiding experience, she is driven by the belief that exposing people to the wonders of nature fosters a deeper appreciation and commitment to conservation. Her prior experiences have laid a solid foundation for her current endeavor.
Claire's involvement with the Icelandic Orca Project granted her the opportunity to study and observe these magnificent marine creatures, while her time working at a private game reserve in South Africa honed her skills in wildlife management and preservation.