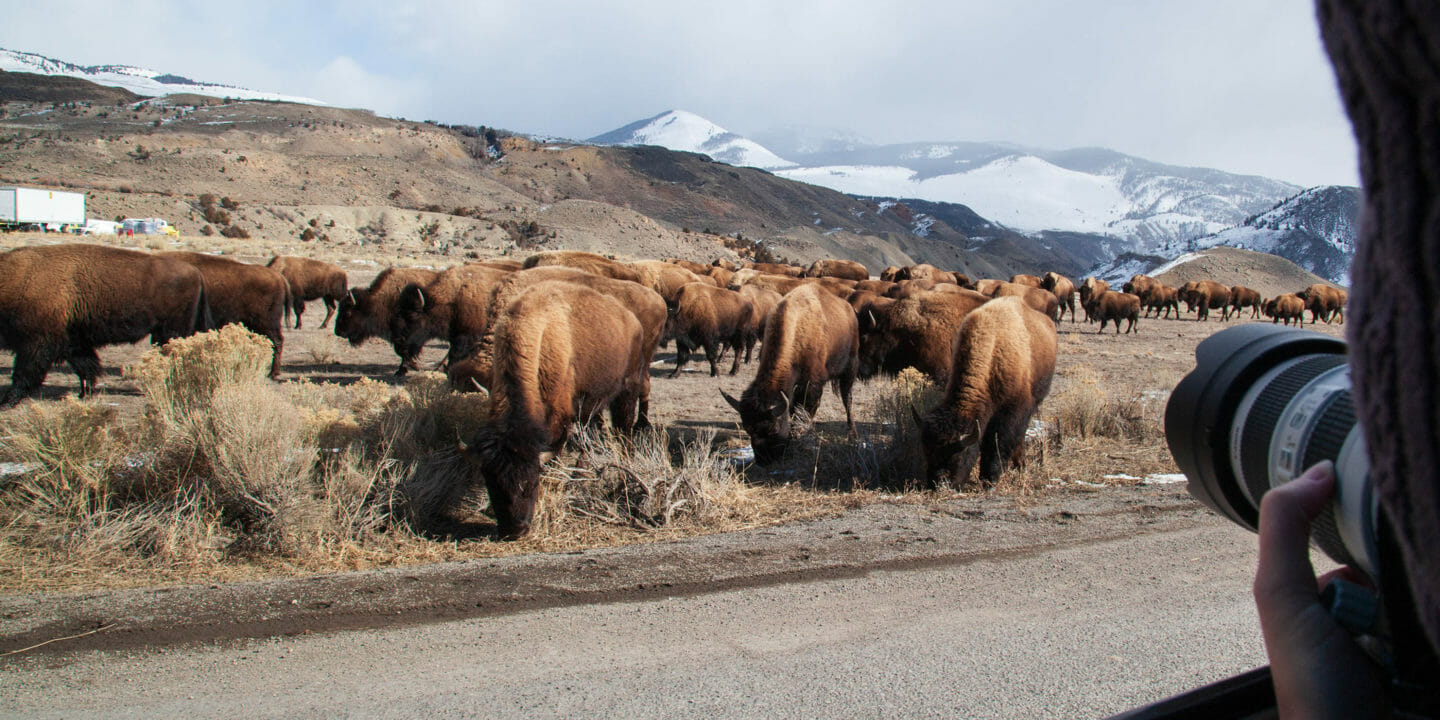 Yellowstone Safari Company strives to promote wildlife and habitat conservation through instructional education while offering sustainable wildlife-related services.  We expect each of our team members to demonstrate a passion for public lands, conservation, wildlife and the Greater Yellowstone Ecosystem as well as a desire for continued education and lifelong learning.
Yellowstone Safari Company will accept a resume with cover letter on a rolling basis.  Potential candidates will be contacted directly.
Now Hiring: Professional Naturalist Guides
Qualifications
Interest in people, desire to share with others and sensitivity to client/guest needs;
Advanced degree in wildlife biology, ecology, environmental education, or equivalent degree or experience;
Excellent driving record, training in Standard First Aid and CPR;
Experience interpreting the natural world and leading groups in the outdoors.
Skills
Positive interpersonal and social communication
Leadership, teaching, and an ability to convey enthusiasm and educational concepts through examples and stories
Spotting, observing, and facilitating observation of wildlife by client/guests
Ability to independently manage work time and support company goals, objectives and peers
Risk management skills and knowledge may be applicable
Energy and enthusiasm to support 10-12 hour workdays
Special Knowledge
Bird, mammal, and common wildflower identification; animal behavior interpretation; dominant plant/animal communities of the Northern Rockies and plains; Yellowstone, Rocky Mountain, Lewis and Clark and fur trade, cultural history; national and regional environmental issues; general ecology of regional ecosystems and organisms. Intimate knowledge of touring Yellowstone is essential.
Typical Job Responsibilities
Independently prepare for, determine an itinerary for, and guide a diverse range of wildlife safaris in and around Yellowstone National Park, utilizing walking trails, points of interest and specific guest desires.
Prepare personal and group gear and foods; stock vehicle with optics, first aid, bear deterrents and other applicable gear, organize daily food while paying attention to dietary needs of guests.
Determine group options in relation to guest pickup site; review client information, plan for a wide array of driving times, arrive punctually, present plans and options for each tour.
Perform administrative duties; guide clients through risk assessment forms, and facilitate payment for National Park fees at the gate.
Vehicle maintenance after every tour, including gas, thorough outside and inside cleaning, and restocking of supplies.
Facilitate an enjoyable outdoor experience for each unique customer and group.
Guided outdoor experiences may vary, but the most common focus is Yellowstone National Park and its resident wildlife, ecology, issues, geologic and cultural history. Guides may be asked to lead multi-day adventures which includes nights away from home. The National Park requires that all guides hold current first aid and CPR certifications.  Yellowstone Safari Company asks guides to have a current Wilderness First Aid certification.  If you do not have a current WFA, training will be provided.  Guides are asked to be flexible in their schedule and to provide world-class service on every tour. Our wildlife safaris are unique, but each will include: driving, walking/hiking, and lots of wildlife observation and interpretation.

Positions are based in Bozeman, but guides are utilized for tours originating in the entire Southern Montana/Northern Wyoming region. Work Days can be 10 to 14 hours. For this reason, 4 days work per week is a YSC objective, but longer sequences may occur. Pay is at the top of the industry standard and guides usually receive generous gratuity from guests. Please reach out with any interest!