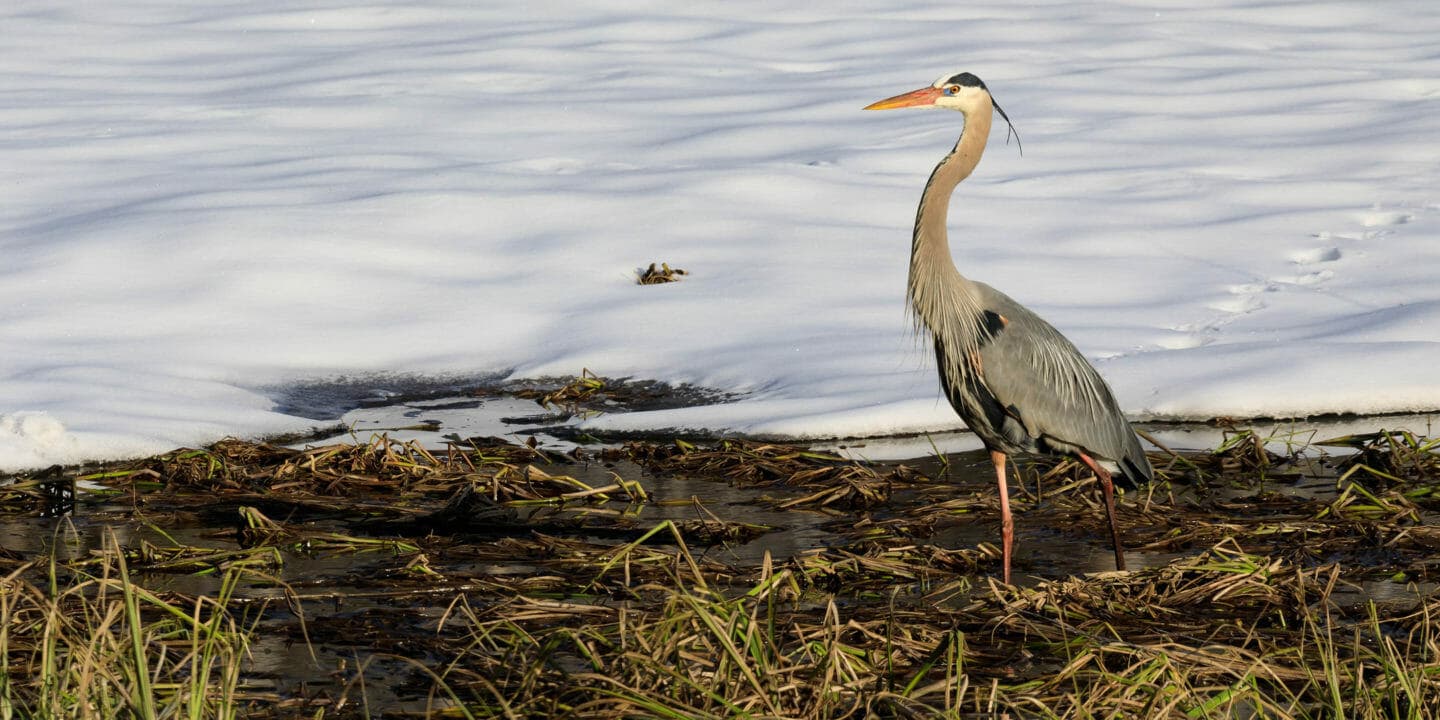 Here are some of the questions we are most frequently asked about who we are and what you can expect from our wildlife safari tours. Hopefully reading through these will provide you with all you need to know in preparation for your trip with us. If not, reach out anytime to our email or phone and we are always available to discuss any questions or concerns you may have. We look forward to taking you on safari!
Where is Yellowstone Safari Co. based and where do you start your safaris?
Yellowstone Safari Co. is based in Bozeman, MT. However, we offer door-to-door services for our private tours in:
Bozeman, MT
Livingston, MT
Paradise Valley, MT
Gardiner, MT
West Yellowstone, MT
Big Sky, MT
Mammoth Hot Springs & Canyon Village within Yellowstone National Park
We also offer "open tours" which allow for several groups to go out together and meet for these trips in Bozeman, MT. We enter the park through the North Gate year-round and additionally through the West Gate in the summer and fall.
How close do you get to the wildlife?
At Yellowstone Safari Co. we abide by the rules set forth by the National Park Service regarding safe and respectful distances from wildlife. What makes Yellowstone so special is that wildlife lives unimpeded by the influence of man, and we like to keep it that way. We stay at least 25 yds away from all small mammals and large herbivores, and at least 100 yds away from predators like bears and wolves. This is why we offer high-powered optics for every guest on every tour. A spotting scope makes a wolf a mile away seem like they are running right in front of you! If you are a photographer, be prepared for distance viewing, though the up-close opportunity does sometimes arise. Every passenger has a window in our vehicles, so you will be able to capture special moments like a bear eating by the roadside, or a bison walking by the car. Our guides will get you as close as they possibly can.
How crowded is Yellowstone National Park and is there a way to avoid the crowds?
In Yellowstone there are 300 miles of road, and most visitors stay on, or very close to them, with only about 15% exploring more than 100yds away from the pavement. Our guides have thousands of hours of experience in every nook and cranny of the National Park, so they know what times to enjoy highlights like the Grand Canyon, Old Faithful and Grand Prismatic, and what times to focus on wildlife and backcountry experiences. Every stop we make is intentional or improvised so that we can position ourselves away from other visitors for our own wildlife viewings, and make a point to visit little-known destinations that afford an incredible intimate experience of the park. Sometimes the crowds cannot be completely avoided, but we make sure to make the experience special. Yellowstone tends to be busiest from the months of June-September. Winter and spring are marked by more solitude and quiet. On a wildlife safari tour with us you will not feel the weight of the people in Yellowstone, only the majesty of its wildness.
What will we gain from your safaris compared to driving through Yellowstone on our own?
The
benefits of taking a tour
with us are numerous. Our tours are focused on education and hospitality with the goal of full enjoyment of Yellowstone. Our
guides
are extremely well-trained and passionate people who have a lot to share with you. Yellowstone is a huge park at over 2 million acres, and for many, the thought of tackling that on their own can be daunting. We not only eliminate the need to drive yourself, find parking, deal with crowds, and figure out where to go, we provide the luxury of constant interpretation, storytelling, and knowledgeable suggestion for photo-ops and points of interest. Our optics also allow for incredible distance viewing of Yellowstone's wildlife, who often avoid people and roads. That speck on the hillside is not a rock, it is a black wolf! And we can tell you all about it.
What is the benefit of a multi-day safari compared to a single day safari?
A
multi-day safari
is great for guests who want a fully immersive experience of Yellowstone National Park over the course of 2 or 3 days. We can pack a lot into these trips, and offer morning and evening game drives (summertime) and completely full days bookended with lovely meals (wintertime). We offer more time out of the vehicle to observe wildlife, take small or long walks, and time to settle into the feel of the place. These tours are great for return guests, photographers, and wildlife enthusiasts who will have more opportunity to see some of our rarer animals. Our
single-day safaris
are great for guests who have never been to Yellowstone, folks who have limited time in the region, or people who want a care-free day of education, wildlife experiences, highlights of the National Park, or simply a day of fresh-air during their vacation.
What is your cancellation policy?
F
or groups of 14 guests or less:
We have a 
48-hour cancellation policy
 for all single day safaris and a 
14-day
cancellation policy
for all 2-3 day safaris and winter snowcoach/snowmobile tours. For multi-day safaris of 4 days or more, we have a
30-day cancellation policy
.  Cancellations made before the policy goes into effect will receive a full refund with no penalty. Cancellations made within the cancellation policy period will not be refunded.
For groups of 15 or more guests:
We have a 30-day cancellation policy.  Cancellations made before the policy goes into effect will receive a refund minus a 10% fee.  Cancellations made within the cancellation policy period will not be refunded.
We highly recommend obtaining travel insurance before your departure to protect you from incurring any costs associated with unforeseen circumstances that prevent you from joining us.
What is the difference between a Snowshoe Safari Tour/Walking Safari Tour and a Wildlife Safari Tour?
Our
snowshoe safaris
and
walking safaris
allow for more time spent out of the vehicle in winter and summer seasons respectively. Our guides are trained in wilderness safety and love to take our guests out into the backcountry of Yellowstone National Park for a fuller, more intimate experience of the wild. Our private Snowshoe Safari and Yellowstone Walking Safari are designed for the desires of our clients, whether it is taking several small walks, or one long walk during our tour. Guests of all physical fitness levels are encouraged to inquire. Our open snowshoe and walking safaris are meant for those in beginner to intermediate level of physical fitness to enjoy a group outing that benefits all. You will get to see plenty of wildlife on these tours, but will also have a hands-on experience while trekking across the landscape. Our wildlife safaris can cover a larger overall distance as we move from point to point finding and observing wildlife from pullouts, viewpoints and from the vehicle.
Can I bring my toddler or infant on a safari tour?
We allow for all ages on our private safaris. Children under the age of 3 will not be charged the full rate and are welcome to join at the parent's discretion. We offer full-day tours only, so expect between 10-12 hours in a vehicle. Families must provide their own car-seats and boosters for their children. Our open safaris welcome children over the age of 5, as they are mixed group safaris with diverse guests. Parents are encouraged to consider the wellbeing of the children and are welcome to ask us for advice on what to bring for comfort. Our guides are flexible and considerate and very happy to lead family tours!
How much and how often do we get out of the vehicle?
Our private safaris are driven by the desires and needs of our guests. We are happy to get out of the vehicle as much or as little as our guests would like. We can spend an hour watching wolves, or taking a stroll by the Yellowstone River just for fun. It is totally up to you. Our open safaris are a "mixed group" tour so our guides will balance time in and out of the vehicle to the best of their ability to meet the needs of every guest. Overall, we like to get out of the vehicle for every wildlife viewing and photo opportunity as much as time will allow us to do so.
Are older people or people with disabilities comfortable on these safari tours?
Absolutely! For guests with moderate to extreme needs we recommend our private safaris so that you have the attention and flexibility that you require. Our guides are capable of catering to folks with limited mobility, special needs, or the need for a slower pace. Our vehicles are amazingly comfortable with heat and air-conditioning, soft leather and lots of leg room. We make sure to check in throughout the day for bathroom stops, food or drink needs, and assistance with changeable terrain. Several boardwalks and highlight viewpoints throughout the National Park are handicap accessible, and we are often able to enjoy a wonderful day without ever having to leave the vehicle if needed. No matter your physical fitness or ability level, we will work with you to help you enjoy your day.
What kind of vehicles will we be in for our tour?
We drive luxury SUV's, which can accommodate up to 6 passengers, and vans which can accommodate up to 9 passengers. For large groups, we caravan several vehicles together. All our vehicles have leather seats and are cleaned every evening before the next day's tours to an extreme level of precision. We provide the comfort of cup holders for everyone and working heat and AC for temperature comfort. Every guest has a window accessible and for most wildlife encounters we exit the car for a more authentic viewing. We run our vehicles with snow tires or Blizzak All-Terrain tires in the winter and all our vehicles are 4wd capable.
What do you do in case of bad weather?
We offer our safaris in all weather conditions! Here in southern Montana/northern Wyoming, our weather can change on a dime, so a day that starts out nice and sunny can evolve into a snowstorm, or vice-versa! Therefore, we do not cancel for any weather unless roads begin to close due to blizzard, or otherwise unsafe, conditions. In this case we will consult our guests to make a choice to wait it out or reschedule for another day. We are often able to see wildlife if it is raining or snowing or sunny, and sometimes bad weather can actually encourage interesting wildlife behavior. Trust us, we have been in the field for decades! Every day is a good day in the National Park.
Do you accommodate people with dietary restrictions or allergies?
Absolutely. Whether you book a wildlife safari tour with us on our website or over the phone, you will be asked if anyone in your party has any medical issues or dietary restrictions/allergies that we need to be aware of. Since we provide breakfast, snacks and lunches on our safaris we want to make sure we provide the best food for you, and avoid anything that could cause an adverse reaction. Our lunches are catered locally in Bozeman, MT and our partners are very accommodating for virtually every dietary need.
Are we able to bring a service dog or emotional support animal on our safari tour?
Yellowstone National Park and Grand Teton National Park both make an important distinction between service animals and support animals. For our safaris, in order to
bring a service animal
, you must be booked on a private trip, out of consideration for other guests who may have allergies. The service animal must remain in a carry kennel while in the vehicle and on a leash while outside the vehicle. Support animals, however, are not permitted on any of our trips as they are not allowed in buildings, walkways, or natural areas of either park.
For information about guidelines regarding service animals in Yellowstone National Park or Grand Teton National Park, please visit the official National Park site:
What kind of clothing should we wear for the season of our wildlife safari?
In summer we recommend comfortable walking boots, comfortable pants (not jeans), and layers for the upper body. We always recommend bringing a hat and sunglasses for that big sky Montana sunshine! On our winter trips we recommend good hiking boots or snow boots that are water resistant, water resistant warm pants and non-cotton layers for the upper body. Gloves and hats are essential, as is a wind-proof, water resistant jacket. For those going on a Walking Safari we recommend sturdy hiking boots, breathable and durable pants, and layers. We provide trekking poles. For our Snowshoe Safaris we recommend snow boots, snow pants or gaiters, and layers for the upper body as well as hats and gloves. We provide all snowshoe equipment.
Will we make stops for restrooms, visitor centers or gift shops on our wildlife safari?
Yes we will! We know all of the best restroom stops in southern Montana and throughout Yellowstone! We let our guests know when we are approaching good restroom stops, giving ample notice.  If the need arises elsewhere, there are a multitude of "primitive" restrooms spaced around the National Park as well as what we call a "loo with a view". We provide hand sanitizer and tissues for any eventuality, but we like our guests to be as comfortable as possible. We are also happy to visit the park's visitor centers and gift shops for information, maps and souvenirs. We usually make these stops snappy so we can spend more time outside, but we will absolutely make these stops a part of our trip for anyone interested.
Where should we fly into, and how many days should we plan on staying?
For our single-day or multi-day safaris into Yellowstone National Park we recommend flying into Bozeman, MT. It is currently the largest airport in Montana, is very easy to navigate and accommodates many direct flights from around the country. Renting a car allows for ease of travel, but many local hotels provide pickup service to the airport as it is only 10 miles from downtown Bozeman. There are also private air-strips for those wanting a luxury experience into Big Sky, West Yellowstone, and Gardiner, MT. We recommend staying in Bozeman a night or two before going on a safari tour with us, and then a night or two afterwards. Many of our guests opt to drive to Jackson Hole for another incredible mountain-town experience, and you can find information about our sister company's
wildlife safari tours
online. Jackson Hole Wildlife Safaris and Yellowstone Safari Company are both guide owned and operated small businesses and you can expect the same world-class service from our counterparts in Jackson Hole as you can from us here in Bozeman.  Jackson is about a 4.5hr drive from Bozeman, and there are many options for joining safari tours from Jackson in
Yellowstone
and
Grand Teton National Park
. We are happy to build custom itineraries for you!
Ready to see Yellowstone?
Explore Our Favorites