Overview
Maximize your experience in the Greater Yellowstone Ecosystem with three days spent traversing Yellowstone National Park and Grand Teton National Park, enjoying the wonderful diversity of wildlife, volcanic features, and dramatic mountain peaks that make this region famous.
Our multi-day national park safaris are private and customizable. The needs, desires, and comfort of our guests are our utmost priorities.  We aim to include as many highlights of both parks as we can. Our guides are flexible and will lead the journey according to your interests, current wildlife sightings, and weather.
Highlights
Wildlife Spotting & Photo Opportunities
See Yellowstone, Grand Teton & Jackson Hole
Get Off the Beaten Path & Explore More
Accommodations are arranged in gateway communities at the entrance to Yellowstone National Park (Silver Gate or Gardiner, MT) and Grand Teton National Park (Jackson, WY) to give you complete access to these parks and their wonders.
Availability for this tour is dependent on hotel availability in the region for your requested dates.  If the preferred hotels do not have availability at the time of booking, we will offer you alternatives or refund your deposit.  We recommend booking in advance to ensure that we can secure your preferred dates. 
Our 3-Day Wildlife Safari Tour is offered from mid May through mid October, and will focus first on North America's most celebrated wildlife, which thrive in our two sister National Parks. This safari allows for abundant opportunities to view the most sought-after species, from predators like grizzly and black bears and wolves, to ungulates like bison, elk and moose. Our naturalist guides will highlight these experiences with Vortex binoculars and spotting scopes, and ample interpretation for our guests, for an intimate, educational experience.
This multi day national park tour will also highlight volcanic, geologic, and natural features of these two parks. We will showcase geysers, mudpots, and hot springs, as well as massive glacial lakes, expansive valleys, and the stunning mountain peaks of multiple mountain ranges including the Tetons.
This multi-day tour also allows for more time spent out of the vehicle and in the field. Our guides are trained in wilderness safety and are ready to share the wonder of western wilderness with our guests. Hikes and walks ranging from 20 minutes to several hours are available and encouraged for our guests who long to escape the din of people and cars and enter the magnificent wilderness. Secret thermal features, pristine waterfalls, and undisturbed wildlife encounters are daily finds on these journeys.
What's Included
Professional naturalist guide

Use of spotting scopes and binoculars

National Park entrance fees
Private Safari
$6450 per vehicle for 1-2 guests; $1950 for each additional guest, (plus taxes and fees). Maximum per vehicle, 6 guests. No minimum age. This is a private safari.

Reservations are dependent on hotel availability at the time of booking.
Pickup Information
All of our guests are picked up (and dropped off) at their lodging location.  We pick up in Bozeman, Paradise Valley, Gardiner, Mammoth, Big Sky and West Yellowstone.  When you reserve, we'll confirm your exact pickup time, based on the season, as well as your exact pickup location.
Please allow your guide an additional 5-10 minutes before and after the scheduled pickup time in case of weather delays or traffic conditions.
Approximate pickup times include:
6:00AM Bozeman

6:45AM Paradise Valley
7:30AM Gardiner
7:45AM Mammoth
6:45AM Big Sky
7:45AM West Yellowstone
Itinerary
Day 1
Northern Yellowstone National Park
Your guide will meet you at your lodging in southern Montana and will travel to the legendary Northern Range of Yellowstone National Park. This region is home to robust populations of wolves, grizzly bears, black bears, cougars, coyotes, bald eagles, and more.  You will spend this day exploring some of the most breathtaking landscapes in Yellowstone, such as Lamar Valley, Little America, and the Blacktail Plateau, as we search for a variety of animal species. We can also visit famed Mammoth Hot Springs, if desired, near Yellowstone Park Headquarters. We will then proceed to our nearby lodging for the evening, in either Silver Gate or Gardiner, MT, perfectly poised for the second day of our safari. Your guide will escort you to one of the area's dining establishments for a hearty dinner. You will then have an opportunity for an evening game drive, or relaxation time in your room after the long day.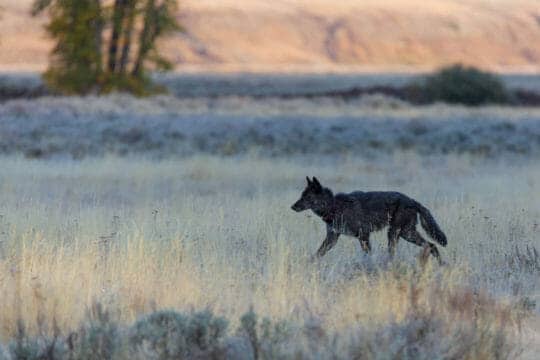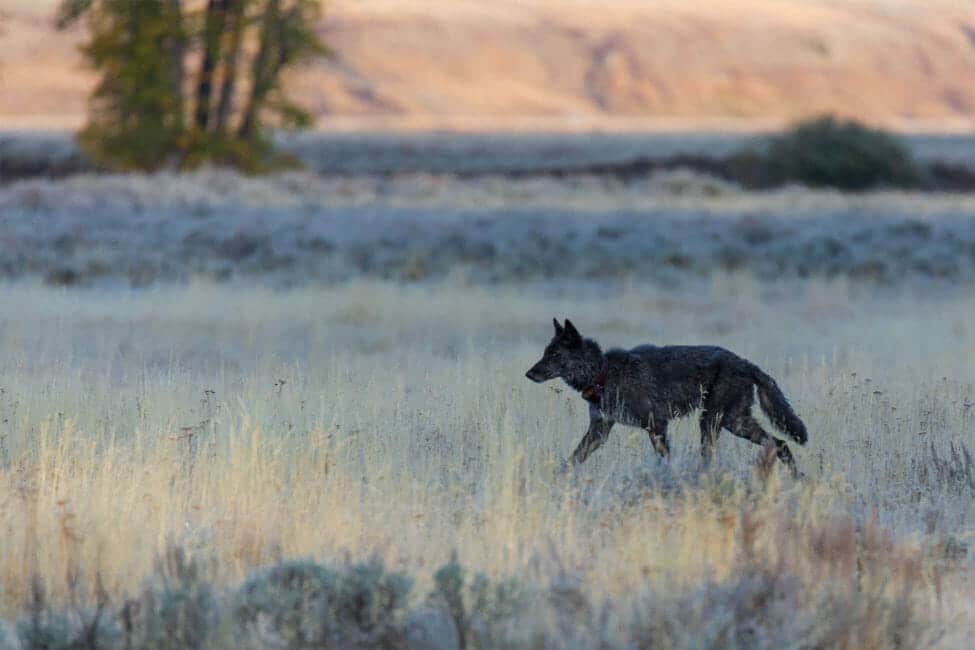 Day 2
Eastern Yellowstone National Park, Grand Teton National Park
We'll aim for an early start today, beginning our safari at, or before, sunrise to put us in prime predator habitat during this peak activity period. We will then venture south over Dunraven Pass, an impressive region with great views, on our way to Canyon, where we will focus on the Grand Canyon of the Yellowstone and its two incredible waterfalls. We will also see Hayden Valley, another wildlife rich area flanking the Yellowstone River; Mud Volcano, a wildly unique thermal feature; Yellowstone Lake, the largest glacial lake in the lower 48 States; and the Lewis River Canyon, before descending down more than 1000 feet into the Jackson Hole valley. The views of Jackson Lake will stun as you approach, and your guide will showcase some of the Grand Teton National Park wonders as you make your way towards the town of Jackson, WY for your lodging and dinner that evening.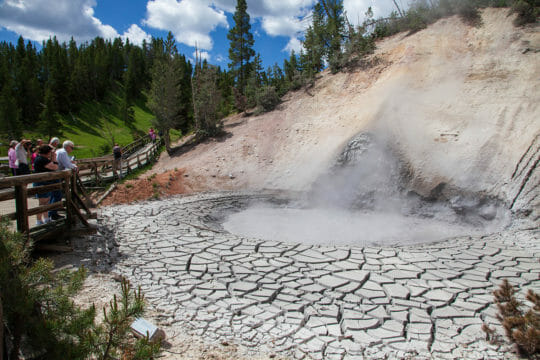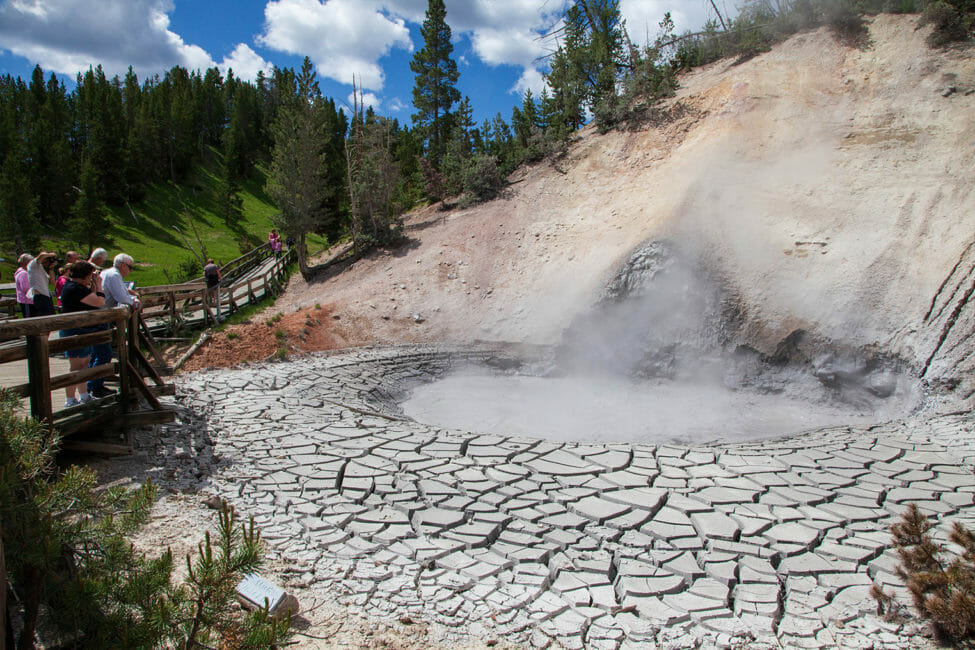 Day 3
Jackson Hole / Grand Teton National Park / Western Yellowstone National Park
Jackson is a special western town, and there is much to see. If desired, you are welcome to walk the boardwalk, visit the elk antler arches on the town square, or visit the downtown shops and restaurants this morning before heading north. Or, you can opt for a brief overview the night before and keep to the wilds. This day will allow for a morning game-drive in Grand Teton National Park, with the picturesque Snake River at its core, before heading north back into Yellowstone National Park. Here we will highlight the core thermal features that make this park famous; Old Faithful, Grand Prismatic Spring, and others. We will then travel through Yellowstone's western gate back through the Gallatin Canyon near Big Sky, arriving back to Bozeman in the evening.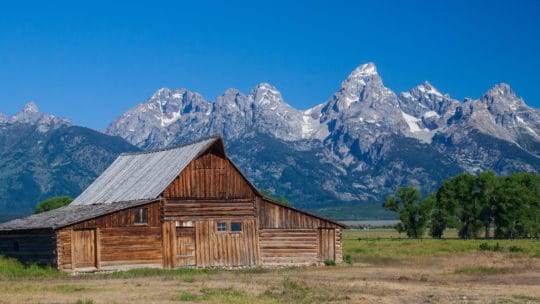 Fantastic tour! We contacted them on short notice because of some unforeseen circumstances on our family vacation and they delivered! Our guide was outstanding. The van was spacious for our party. They provided water, snacks, lunch, binoculars, and spotting scopes that were set up during viewing stops. Windows could slide open, as well as roof hatches for optimal viewing. The entire trip - during movement and stops - was so informative, as our guide was insanely knowledgeable and loved questions. The tour is pricier is others, but we saw everything we wanted to see - grizzlies; wolves; bison; moose; elk; coyotes; PRONGHORN, and some amazing views and knowledge. Well worth the price. If we tour Yellowstone again, this will be our choice. HUGE THANKS to Yellowstone Safari Co. and our awesome guide!
Jane T.
FAQs
Can I see both Yellowstone National Park and Grand Teton National Park in just 3 days?
Yes, you can visit both National Parks in a whirlwind fashion over three days, and see all the major highlights, wildlife, and scenery that are available. Our guides will take your desires and vision for your tour into account and cover as much as possible. These are three long days, but we will make the most of the time you have!  If you're looking for more field time, or a slower pace to your travels, our 4 and 5 day options offer a slightly relaxed travel pace with more time spent spotting wildlife and exploring hidden aspects of the parks.
What should I pack for my multi-day national park safari tour?
We recommend packing light. You will only need your personal items, such as layered clothing, including a waterproof/windproof shell, sturdy shoes, hats, sunglasses and cameras/phones. Our guides will provide food, binoculars, spotting scopes, safety equipment, and anything else you need during your trip.
What attractions will we see in Yellowstone National Park?
Yellowstone National Park has a never-ending list of highlights and attractions, so you cannot see them all. Our general itinerary highlights the best of Yellowstone National Park, like Old Faithful and Grand Prismatic Spring and we are absolutely willing to amend, adjust and change our routing according to guest desires. We can hike more, we can stop more, we can lounge on riversides, or watch wolves for hours. It is completely up to you!