Yellowstone Safari Company started from a love of wild spaces and conservation.  The beauty and grandeur of the Greater Yellowstone Ecosystem as an experience, as an education tool and as a passion came together to form a wildlife safari company that stands today as an example of a sustainable business that works in a cyclical pattern; awareness and appreciation for the flora, fauna and landscapes encourages conservation and protection for those resources.  A nearly intact ecosystem provides a platform for our business to operate.  Our wildlife safari tours serve to bring awareness and appreciation for our wild spaces, and so it continues.
sustainability
Pronunciation /səˌstānəˈbilədē/ /səˌsteɪnəˈbɪlədi/ 
NOUN
The ability to be maintained at a certain rate or level.

Avoidance of the depletion of natural resources in order to maintain an ecological balance.  'the pursuit of global environmental sustainability'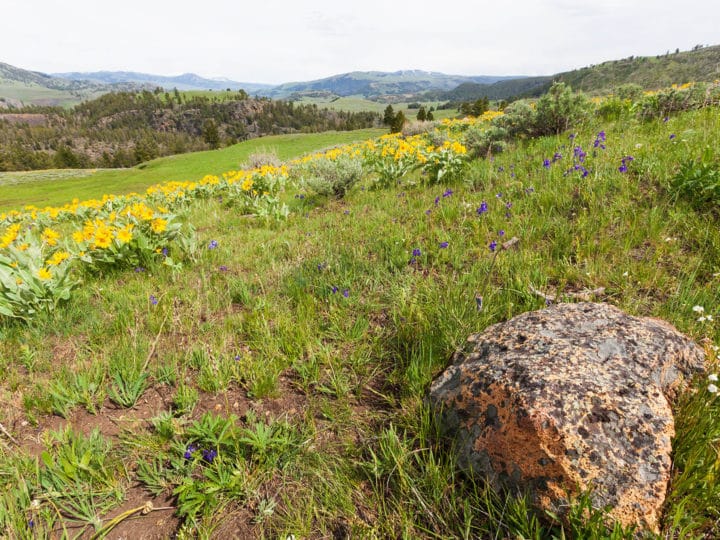 Sustainable Operations
Sustainability is more than just practicing "reduce, reuse, recycle".  It is about building a business that operates in harmony with the environment, the community, and in a way that provides lasting positive impacts.  Simply put, sustainability is good business.
Philanthropy
Yellowstone Safari Company gives 1% of our revenue generated from tours to the Greater Yellowstone Coalition, a 501 (c) (3) operating in Montana and Wyoming.
The Greater Yellowstone Ecosystem is an extraordinary natural and cultural landscape. At the Greater Yellowstone Coalition, it's our job is to keep it that way. GYC's offices, strategically placed in Montana, Wyoming, and Idaho allow us to engage in a wide variety of efforts locally, regionally, and nationally to ensure Greater Yellowstone's lands, waters, and wildlife are protected now and well into the future.Greater Yellowstone Coalition
Their mission: The Greater Yellowstone Coalition works with all people to protect the lands, waters, and wildlife of the Greater Yellowstone Ecosystem, now and for future generations.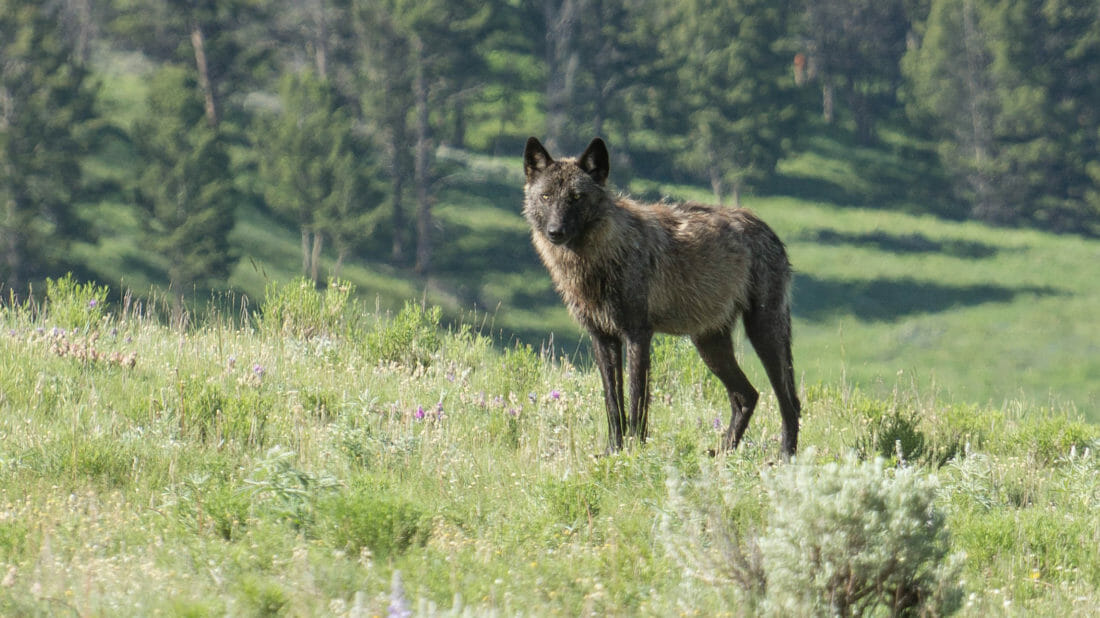 Reduce, Reuse, Recycle
Refuse!
The first step we practice is to avoid unnecessary products and equipment.  As a company, we strive to only purchase and use goods and services that meet our sustainable purchasing policy guidelines and criteria. We will only use items that do not comply with these purchasing guidelines when there is no better alternative and the item in question is essential to the operation and success of the company.
Reduce!
Through the implementation of policies governing the printing on and use of paper, moving towards 100% digital marketing and billing, utilizing in-shop composting and recycling of all materials possible, we continue to reduce our overall waste stream. Essential to this process is the education of our team, partners and guests about opportunities and behaviors to reduce consumption of materials that result in waste. As a company, we will continue to lead the industry on reducing our impact on the local environment and facilities that process waste.  To reduce the amount of paper products required to run a small business, we have opted for a digital reservation system and guest communication.  This allows us to provide top-notch service, with information at your fingertips, and helps us to avoid unnecessary paper waste.
Reuse!
Our staff will reuse any office materials and working materials and equipment whenever possible. We wash and reuse all linens used for cleaning in our shop, equipment and vehicles. We clean and reuse all water bottles not taken by guests. As a company, we are committed to buying recycled materials when possible, including stock for guide cards, paper for essential printed items, and sales sheets for local partners, considering all possible environmentally friendly printing that offers recycled paper is made from 100% post-consumer recycled fiber that is PCF (Processed Chlorine Free), Green Seal Certified and uses waterless printing technology to save water, reduces air pollution, conserve trees and decrease waste. We will purchase items second hand when possible and send all unused or past-need items to thrift or reuse centers or local partners in need, such as Habitat for Humanity, World Wildlife Fund and Gallatin Food Depot. The use of reusable tablecloths and linens ensures that no waste is produced through our picnic-style lunches.  All of the items we purchase for cleaning the vehicles and the office space have undergone a thorough vetting process to ensure that we are using products that are best for the environment.  We buy those products in bulk, when available, so that we can reuse any plastic containers we already have in use.  Once those plastics are at the end of their life-span, we recycle them.
Recycle!
Recycling bins are present at our shop, clearly labeled, and all staff are instructed to use them for aluminum, tin, glass, #1 and #2 plastics, thin plastics, magazines, newspaper, office paper, and cardboard, collected in stacks. Additionally, guides are encouraged to collect recycling and dispose of it properly when cleaning vehicles out in the park. Any items that no longer fill our need, such as bins, optics or electronics, are offered to guides and ultimately donated if in acceptable condition. We will continue to use reusable cutlery and dishes for our picnic style lunches served on tours.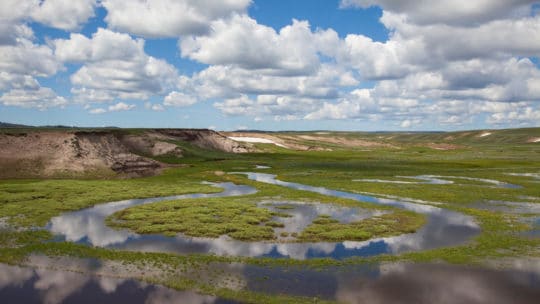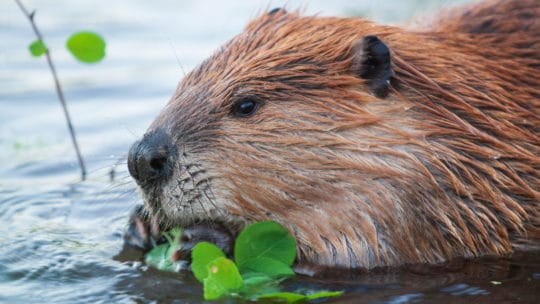 Transportation and Alternative Transportation
Operation of our tours is a service that reduces the number of vehicles in the Greater Yellowstone Ecosystem by offering multi-party "open" tours, and private multi-day tours which reduce the need for visitors to rent vehicles during their stay. By combining multiple parties and organizing intentional multi-day trips throughout the GYE, we are reducing the overall number of vehicles on the road, lowering collective carbon emissions and the congestion of vehicles in our protected resources.
Vehicle Maintenance
Our vehicles are maintained to the highest standard to ensure maximum efficiency and minimum emissions.
Visitors
Did you know that you can travel the Greater Yellowstone Ecosystem without renting a vehicle?  If you arrive in Bozeman, you can spend two days with Yellowstone Safari Company exploring the Lamar Valley and the park interior and never need a vehicle.  Join a group tour going out for the day and you keep several vehicles off the road each day.  We have public tours leaving daily for full day tours into Yellowstone National Park and we offer pickups at several hotels in downtown Bozeman.
For the rest of your time in Bozeman, make use of Streamline, the zero-fare public transportation service.  If you'd like a more active experience, you can also rent a scooter to get around downtown.  Be mindful about using scooters in congested areas and always operate them responsibly.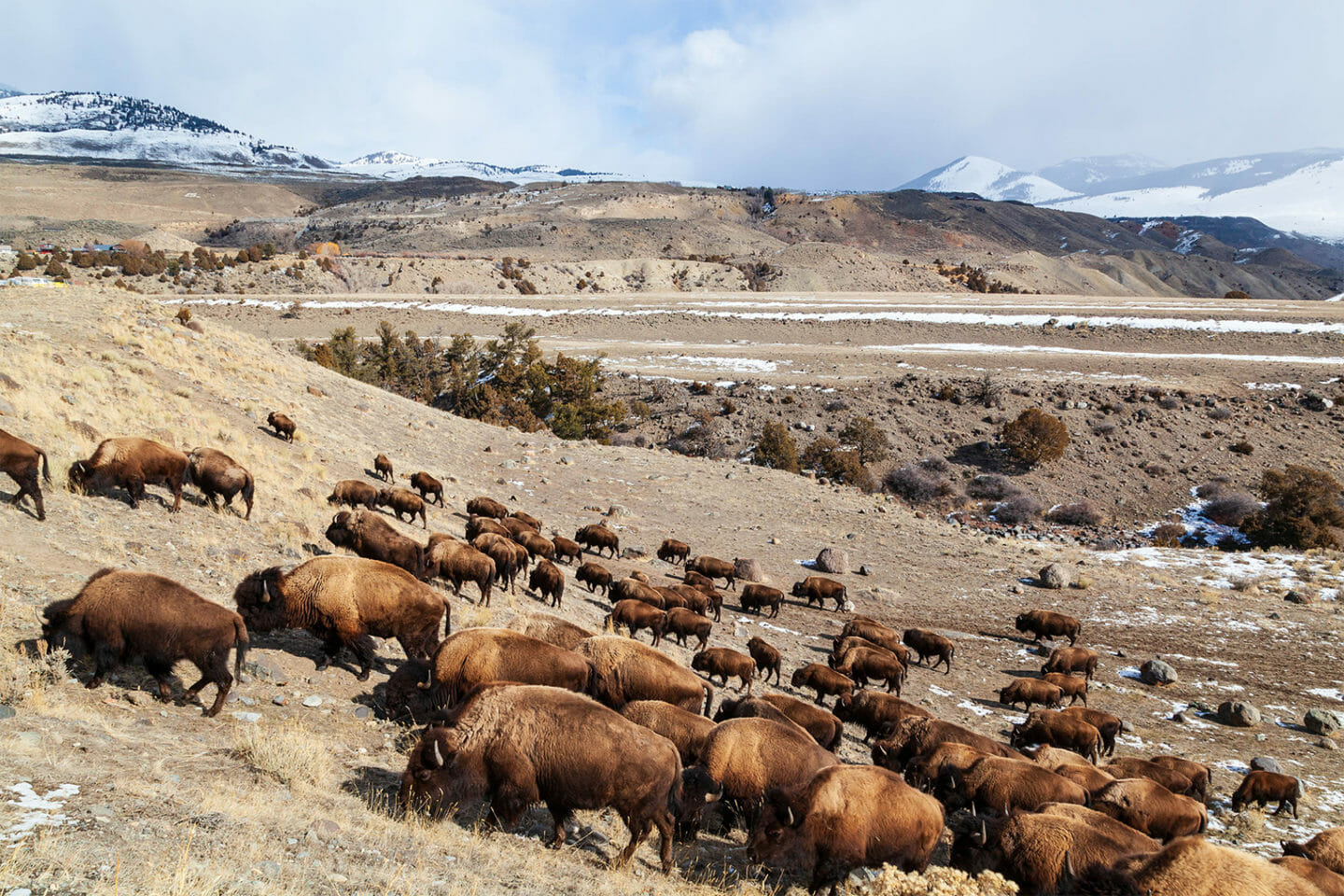 Sustainability in the National Park
While you are in Yellowstone National Park, you'll notice some of the measures that the park has taken to become more sustainable.
Recycling Bins
You'll see recycling bins placed strategically throughout the park to help divert waste from landfills.  The recycling program is able to accept glass, plastic, paper, aluminum, steel, cardboard and other items.  Double check your waste before you throw it away to be sure it cannot be recycled!
Bear Spray Canister Recycling
Yellowstone National Park also offers bear spray canister recycling to divert pressurized canister waste from going into local landfills.  Many tourists visiting Yellowstone do not have a need for bear spray once they leave the area and are not able to travel with it anyway.  With a partnership from Montana State University, the park has a unique method for separating out the individual pieces of the canister, down to the pepper oil and propellant that are pressurized within the canister.  Empty canisters are then crushed and recycled as scrap aluminum.
Dark Skies Program
The dark skies program helps reduce light pollution in the park.  Most of Yellowstone is free of artificial lighting, but around lodges and other facilities, steps have been taken to reduce the amount of light pollution within the National Park.  Light pollution can have a devastating effect on local wildlife, interrupting normal behavior, threatening reproduction, feeding cycles and interfering with predator / prey relationships.  By using energy-efficient, low wattage bulbs and shielding the fixtures so they only cast downward, Yellowstone National Park has been able to reduce the light pollution significantly.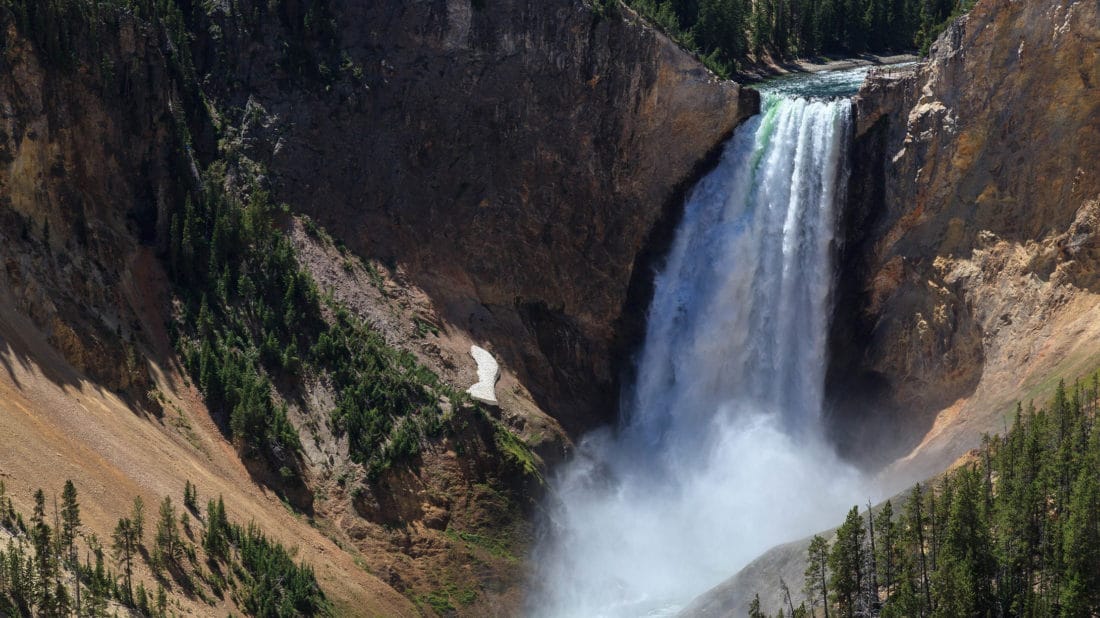 Ecotours
Ecotourism and sustainability often go hand in hand.  Traditional ecotours focus on minimizing the impact on wildlife, wild spaces and local communities while you travel.  For our business model, practicing Leave No Trace ethics as we move through the Greater Yellowstone Ecosystem means that each of our wildlife safaris are designated as sustainable ecotours.
For even more sustainable ecotours, consider one of our walking safaris, offered in the summer months.
Sustainable Tours
Ecotours in the National Park