Yellowstone Safari Company has been featured in several publications around the world. Each article highlights our dedication to conservation and wildlife in the Greater Yellowstone Ecosystem.
Men's Journal
September 11, 2023
10 National Park Tours That Live Up To Their Spectacular Settings
We've rounded up the top national park tour operators across the U.S. that are dedicated to providing authentic, engaging, crowd-free experiences. Sign up with these inspired guides and you'll be exploring parks in an altogether wilder manner that does real justice to America's Greatest Idea…
Four Seasons – Press Room
August 28, 2023
Fall into the Wild at Four Seasons Resort and Residences, Jackson Hole
See the fall colours while soaring above Yellowstone National Park, watching herds of elk and moose migrate below. Offered in partnership with Jackson Hole Wildlife Safaris and Yellowstone Safari Company, the American Serengeti tour takes guests on a bucket-list adventure to the northern tip of the Park.
CNN
July 20, 2023
Yellowstone Safari Guide Joins CNN To Discuss Bison Behavior
"Yellowstone Safari guide Grant T. Johnson joins CNN This Morning to discuss bison behavior, and what you need to know before you visit Yellowstone National Park…"
Haute Living San Francisco
May 03, 2023
Extraordinary Experiences: Luxury Travel with a Difference
"A Day with the Wolves Experience", is a day-long, immersive adventure curated by the Four Seasons Resort Jackson Hole. It allows guests to potentially view the elusive, native gray wolf population of Yellowstone National Park in their pristine habitat…
Outside
April 11, 2023
My Rancher Parents Hate Wolves.  I Took Them On A Wolf Watching Tour In Yellowstone To Change Their Minds
There's no better place in Montana, or perhaps the world, to see wolves in the wild than the 2.2 million acres of Yellowstone National Park…
Robb Report
February 22, 2023
Wolf Watching Safaris are Giving Adventure Travelers Something to Howl About
Winter is the best time to see the park's wolves, because their prey is feeding at lower elevations, even along park roads. The contrast of the wolves' dark winter coats against the fields of white snow also helps. The all-day tour, led by an expert naturalist guide, includes all meals and libations…
Luxury Daily
February 9, 2023
This Exclusive Wildlife Tour Gives Guests A Rare Look Inside Yellowstone's Wolf Country
Four Seasons is working to ensure that the experience is ethical on all fronts, all while crafting a once in a lifetime opportunity to see the wildest side of Yellowstone. Experts from Jackson Hole Wildlife Safaris and Yellowstone Safari Company will take Four Seasons guests across the wild expanses of the park, pointing out the natural treasures around them…
Forbes Magazine
October 16, 2022
This Exclusive Wildlife Tour Gives Guests A Rare Look Inside Yellowstone's Wolf Country
The northern range of the park also happens to be one of the best places in the world to watch the gray wolf – a far more elusive creature than the bison, elk, and moose visitors to Yellowstone can often see on the sides of the roads without even leaving their cars…
Gotham
September 7, 2022
"The Outdoors Are Calling Thrill-Seekers At Montage Big Sky In Montana"
Off-property, book a guided tour of the majestic Yellowstone National Park through Yellowstone Safari Company to experience the best of one of America's most beloved treasures…
Travel Curator
July 18, 2022
"7 Surprising Places to Go on a Safari Outside of Africa"
The United States may not be the native homeland of giraffes and hyenas, but it sure does have its own massive beasts to contend with. Outfitters like the Yellowstone Safari Company will happily take travelers to some of America's most beautiful places to seek out animals like brown bears, wolves, and bighorn sheep…
Montana Standard
January 13, 2022
"Yellowstone Nears 150th Birthday; Park Superintendent Reflects On Changes; Tribal Events Planned"
In a letter to Haaland, the business owners, who provide services like guiding and wildlife safaris, pointed to the economic value of the wolves, citing a 2005 assessment that estimated wolves contributed $35.5 million to the area's economy…
Travel + Leisure
January 11, 2022
"This Bozeman Hotel Will Help You See Yellowstone's Wolves This Winter"
The Kimpton Armory Hotel Bozeman is offering a package deal in the wintertime to witness some of nature's most spectacular sights: snowy wildlife sightings in the vast wilderness of Yellowstone…
Forbes
January 3, 2022
"A Glitzy Bozeman Hotel Is Helping Travelers See Yellowstone's Rare Wolves This Winter"
Jackson Hole Chamber of Commerce
February 9, 2021
"Yellowstone Safari Company: Jason Williams"
Only In Your State
September 25, 2020
"Embark on a Llama Safari through Yellowstone National Park with this Montana Company"
Tripadvisor gives a Travelers' Choice award to accommodations, attractions and restaurants that consistently earn great reviews from travelers and are ranked within the top 10% of properties on Tripadvisor (TripAdvisor.com)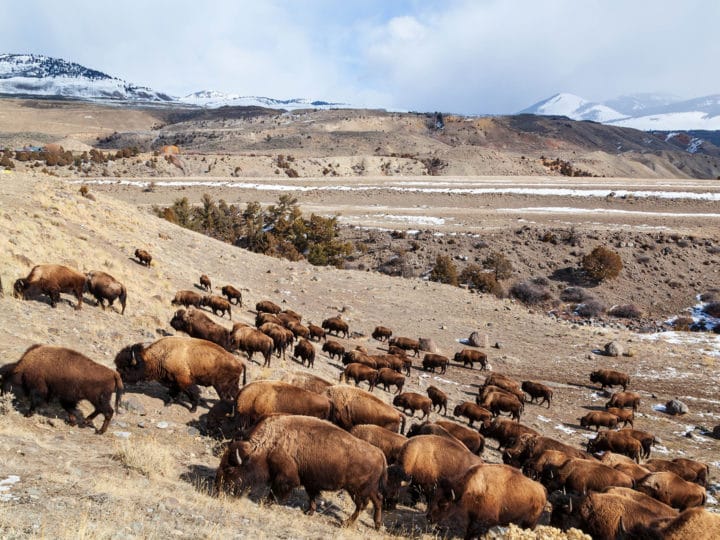 Montana Standard
March 25, 2020
"Guest View: Grizzly Bears are Incredibly Valuable to Montana"
Wanderlust
October 17, 2018
"Frozen Encounters: Top 12 Cultural Connections and Wild Wonders"
The Culture Trip
November 7, 2017
"The Safaris You Should Go On that Aren't in Africa"
Dear Julius
August 22, 2017
"Llamas, Sand-Sledding, and Afternoon Tea: The National Parks Like You've Never Experienced Them Before"
Corriere Adriatico
July 26, 2017
"Andare a spasso tra alci e bisonti nel meraviglioso parco di Yellowstone"
The Irish Examiner
April 2, 2016
"The 10 Most Breathtaking National Parks to Visit in America"
Lonely Planet
January 22, 2016
"Insider's Guide to Yellowstone: Where to Trek and Geyser Gaze without the Crowds"
The Australian Women's Weekly
December 23, 2015
"An American Escape: The Weekly's Guide to Yellowstone"
Many wolf watchers schedule their lives so they can spend weeks and sometimes months every year observing the park's wolves and learning the backstories of the packs and their members.Jeff Hull, Outside Online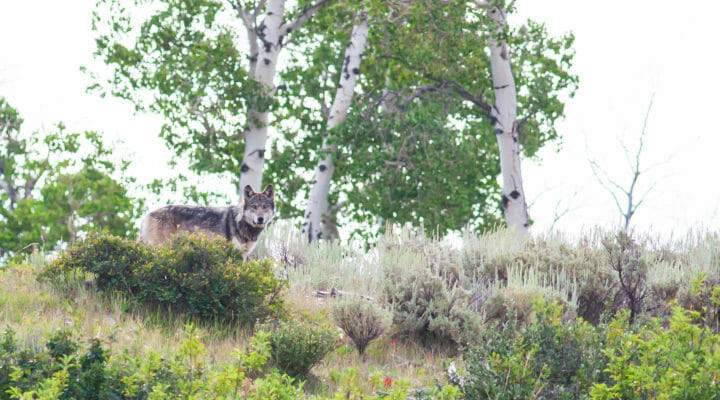 Outside Online
February 13, 2013
"The Death of 832F, Yellowstone's Most Famous Wolf"
Fodor's Travel
June 1, 2012
"Tip of the Week: Hike Wyoming Backcountry with a Llama at your Side"
Bozeman Daily Chronicle
January 25, 2003
"Wolf Reintroduction has had Positive Economic Impacts, Too"
Men's Journal
Undated
"Llamas, Sand-sledding, and Afternoon Tea: The National Parks Like You've Never Experienced Them Before"
Keep Exploring
Our Favorite Safari Tours