Best Time to Visit Yellowstone
A majority of visitors come to Yellowstone National between the months of June through September.  This is typically the warmest time of year for this high elevation park, though a surprise snow storm can still be possible!  This is also the time frame in which all 251 miles of roadway within the park can typically be driven by normal highway vehicles.  Starting in early November and ending around mid-May, winter storms will make traveling through the entirety of Yellowstone impossible in your average personal vehicle with the exception of the northernmost entrance into the park, which remains open.  The 52 miles of paved road between Gardiner, MT and Silvergate, MT is the only stretch that remains plowed and drivable, which makes the Bozeman Yellowstone International Airport one of the closest year round access points to Yellowstone.  The best time to visit Yellowstone is most dependent on your own planning; each month provides its own outstanding experience. Read through the highlights of each month to help plan your visit according to your interests.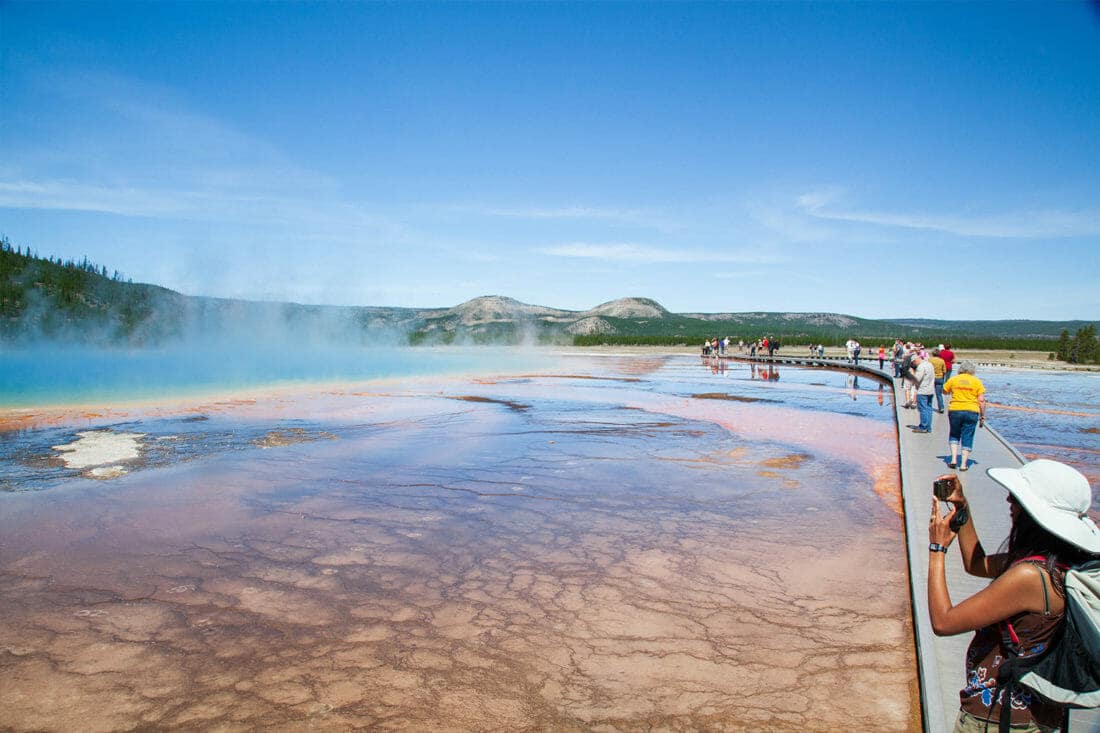 January
Seeking a true wintry experience in Yellowstone?  Making the visit in January will reveal both the frigid extremes of this high elevation climate, but also the frosted elegance of the season.  By the first month of the New Year snow has been blanketing the terrain for months, some valley floors accumulating as much as 2-3 feet or perhaps even more!  So make sure to pack waterproof, insulated boots in case you find yourself needing to navigate through snow banks.  Considering the average high in Yellowstone in January is 28F (-2C), make sure to bring a well insulated jacket!  Waterproof layers are also a must.  While January can be one of the clearest months due to regular below freezing temperatures (meaning it can be a great time for scenery!) snow is always a possibility.  The snow covered terrain of Yellowstone National Park is not only beautiful to observe, but can be perfect for spotting wildlife.  The white chilly layer makes for a perfect backdrop that elusive animals like wolves will stand out against.  
February
February, the month of love.  No matter the chilly circumstances of winter, things still heat up in the Greater Yellowstone Ecosystem.  Breeding season for the three native species of canine found within the park begins, which includes the red fox, coyote and the gray wolf.  This is a great month to visit to potentially observe these animals exhibiting courtship behaviors.  Just make sure to bring cozy, waterproof layers to prepare for daily below freezing temperatures and possible blizzards.  Another animal to seek out in winter is the largest in the park- bison.  This species grows a thick winter coat and will migrate into lower elevation areas in order to survive the extremes of the season.  Large herds will move into areas like Mammoth Hot Springs and the Lamar Valley in search of less snowy terrain in order to make foraging easier.  This can be a great time to get the iconic snowy faced bison shots!  
March
March is the first month of the year that spring begins peeking out from behind the wintry veil.  The average high temperature for this month is 39F (3.8C), which is only a few degrees above freezing but is still enough for snow and ice to begin to recede, leaving behind potential slush and mud.  Once again, don't forget those waterproof boots!  Usually by March 15, access into Yellowstone National Park by snowmobile or snowcoach comes to an end, so if you are planning on a winter tour over the snow covered roads of the park, make sure to check the date.  This is also the timeframe that elk begin their seasonal antler shedding.  Antlers, which are bony structures that grow from the heads of the male elk and can potentially weigh up to 30lbs each, are dropped every year and take 150-170 days to fully grow back.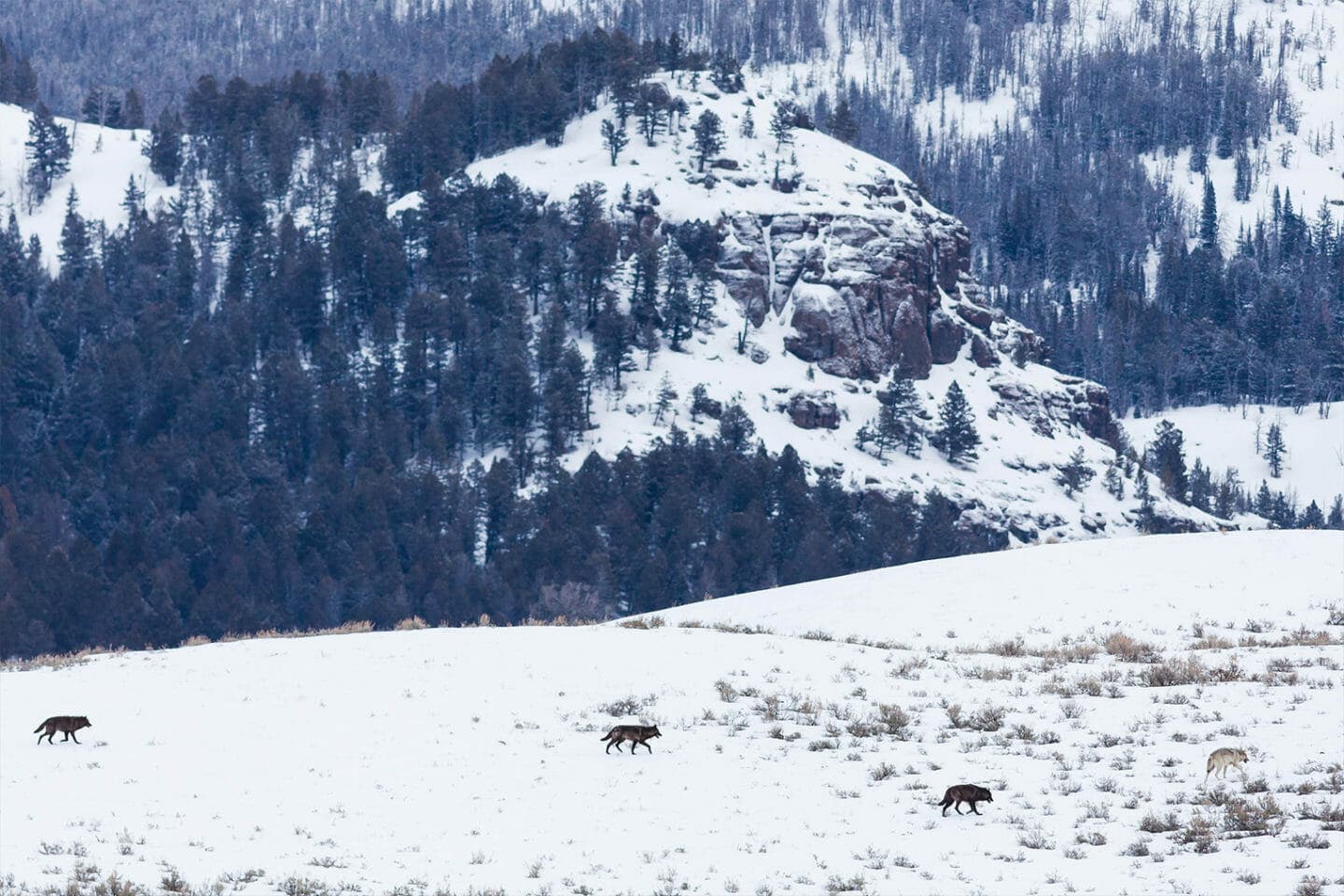 April
April is the spring "shoulder" season for Yellowstone National Park.  By this time the icy remnants of winter begin to thaw more rapidly, and some bare ground may even be revealed at lower elevations.  Winter tourism typically begins to decrease, providing opportunities to enjoy a quieter, still snowy scene in the park.  Wildlife such as elk and deer begin to migrate back into Yellowstone from surrounding National Forest and private lands where winter survival is less challenging.  Access into the park also increases this month as the west entrance will open April 15 (weather permitting),  meaning the road between the north and northeast entrance wont be the only route you can drive in a personal vehicle anymore!  If you plan on driving yourself around the park, just make sure to have a 4WD vehicle in case of ice and inclement weather… or hire a guide who will have plenty of experience navigating wintry roadways!  
May
Come May begins the true Spring season of the Northwest.  Grizzly bears start emerging from their hibernation dens, which can result in wonderful viewing opportunities.  Greens of rejuvenated vegetation begin to overcome the muddy brown and wintry whites.  There is even a chance to spot some early season wildflowers, such as Arrowleaf Balsamroot, Biscuitroot, Spring Beauties and Glacier Lilies.  Keep an eye out for baby animals too, as Bison begin birthing this month and mother Grizzlies might have cubs trailing after her as she begins eagering foraging for food after not eating for the majority of winter.  Another exciting aspect of May is that by the end of the month most roads within Yellowstone should be open.  May 6 the East Entrance opens, May 13 the South Entrance from Jackson, WY opens and by May 27 Dunraven Pass to Tower Falls should be accessible.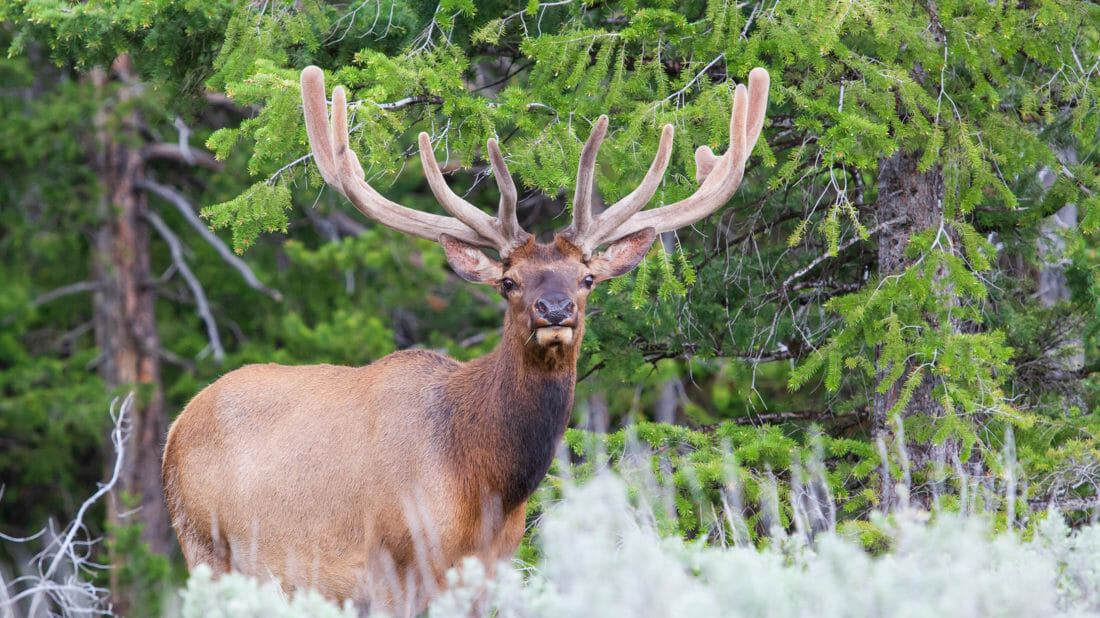 June
If you want to avoid both wintery weather and the crowds of summer, June might be the perfect month to visit Yellowstone.  Weather is relatively fair, reaching an average high of 63F (17C) with sunnier days that continue to melt the snow remaining at chillier alpine elevations.  Wildflowers begin to grow rampantly, with other species such as indian paintbrush and lupine making appearances.  June is also a prosperous time to seek out baby animals, as elk, deer and moose will start giving birth this month.  Wolf pups might even start peeking out of their birthing den as well, though won't be venturing too far just yet.  
July
July might be one of the warmest months in the Greater Yellowstone Ecosystem.  Some elevations in the park may reach temperatures as hot as 90F (32C)!  Making this one of the best months to go see the geothermal features of the park.  Cooler temperatures mean more steam obstructing views of hot springs and geysers, so the heat of summer results in these highlights being much more visible.  There will be very little snow left along trails in Yellowstone by this time, so consider hiking in the park and enjoying an immersive experience.  With the attraction of fairer weather combined with summer vacation, July can be one of the busiest months to visit Yellowstone.  This means expect to navigate lines at entrance stations and back ups at parking lots for popular features.  While anytime is a great time to hire a guided service to help you attain your best experience in Yellowstone, July might be one of the best times to do so if you want insight into avoiding the crowds.  
August
August is usually similar to July, with warm, sunny days and still lots of visitation in the park.  An annual drought begins affecting the National Park as well, which increases the risk of wildfire in the area- so make sure to follow all posted fire restrictions when camping!  This is still a wonderful time to view geothermal features since the steam is still mild during the warmest days.  August might be one of the most exciting times to view the great American Bison.  This is the month their rut, or breeding season, begins. During the rut, mature bulls will begin intermingling with herds of cow, picking out one female at a time and persistently courting her with bellowing vocalizations and vicarious wallowing.  The males will compete with each other in the form of head butting and attempting to gore each other their horns, making for an exhilarating, and potentially volatile, experience.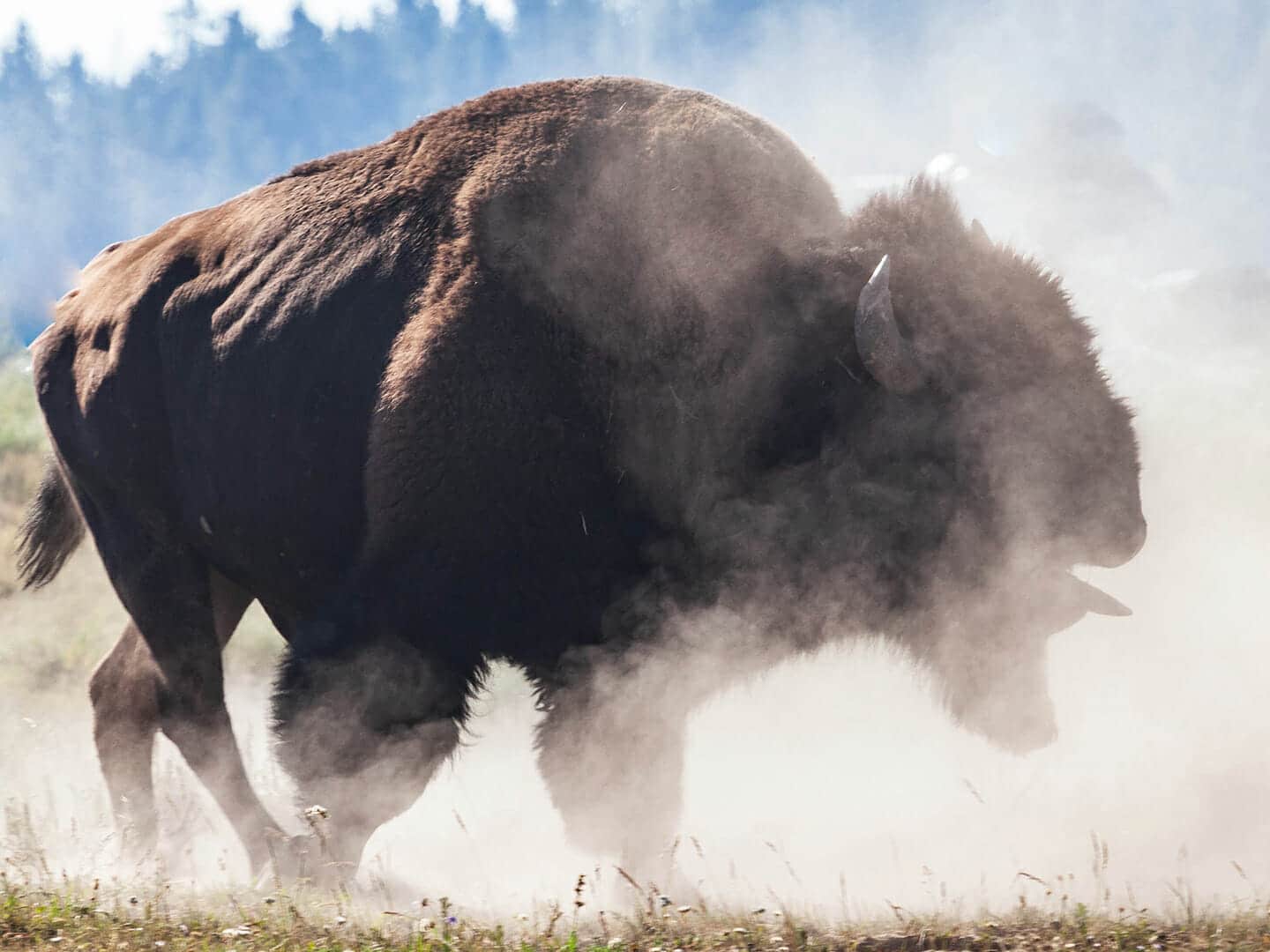 September
With the arrival of September begins the cooling trend which will inevitably lead us back into winter.  Daily highs can vary from being anywhere between 70F (21C) to 40F (4C), and weather can be unpredictable, ranging from blizzards to sunny, clear skies.  While this may not sound as inviting as July and August, the cooler temperatures will actually encourage more wildlife to be active throughout the day- as opposed to the heat of summer when many animals strictly come out at dusk and dawn.  The bison rut will be winding down, but breeding energy will be building amongst the elk and moose.  Fall is these ungulates time to shine!  Bull elk and moose have been growing their antlers for this very occasion.  Now they can utilize those large bony structures as a show of maturity to attract mates, and to ward off other competing males.  Many native berries will ripen throughout September, which attracts grizzly and black bears who depend on the food sources from chokecherries, western serviceberry and hawthorne berry to fatten up in preparation for hibernation.  In response to shorter days and the amounting chill, the deciduous tree species of the Greater Yellowstone Ecosystem begin changing color.  This includes the aspen and cottonwood trees, which will turn shades of golden yellow.  
October
The first week of October can be the best for enjoying autumn colors around Yellowstone National Park.  From that point on the trees begin losing their leaves to the mounting winds that will blow in winter storms.  Warmer days will be seriously outnumbered by the cold, but don't let that dissuade you from an October visit.  The summer season crowds will be dramatically dissipating by this month, allowing for more peaceful scenery viewing and wildlife watching.  Just pay close attention to Yellowstone National Park road access, increasing wintry weather can result in early season road closures.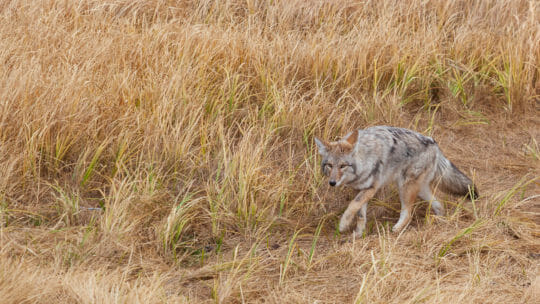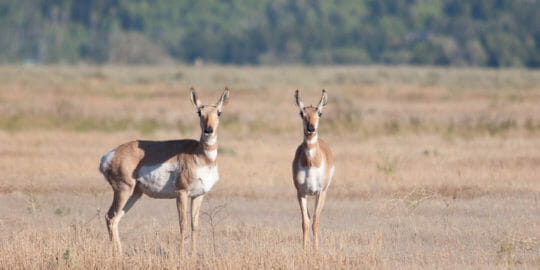 November
You'll have until November 7 as the last chance to travel around the park in a normal highway vehicle.  Following that day all roads in Yellowstone close with the exception of the route between the North and Northeast entrance.  While access is limited, that doesn't mean finding wildlife nor viewing neat geothermal features will be impossible.  Animals such as wolves, elk and bison can still be found in the Lamar Valley.  Some species will begin to exhibit winter behaviors, such as the bighorn sheep which will migrate from their summer mountain habitat into lower elevations, into areas that can make viewing them easier.  November also marks the beginning of the bighorn sheep breeding season, which means the potential to witness some head butting!  The unique Mammoth Hot Spring is still accessible at this time too.  
December
December is the official start of the winter season in Yellowstone!  By December 15, snowmobile and snowcoach (a vehicle adapted for over snow travel) tours begin in the park.  These types of tours operate from the North, West and South entrances, and offer an incredibly unique experience in Yellowstone.  Roads covered in what could be multiple feet of snow are no longer an obstacle!  Instead you'll be traveling over those wintry drifts with an experienced guide who will lead you through an ecosystem that seems frozen in time.  Of course this isn't the only means to have a guide show you the wintry wonders of Yellowstone.  The Yellowstone Safari Company continues to do wildlife road based tours, along with outdoor snowshoe adventures if you find the need to stretch your legs!  Due to increasing snow depths and cooler temperatures at higher elevations, wildlife species like elk will move into lower valleys and often be concentrated in those areas until spring.  This makes finding elk potentially easier, along with wolves which primarily hunt elk throughout winter.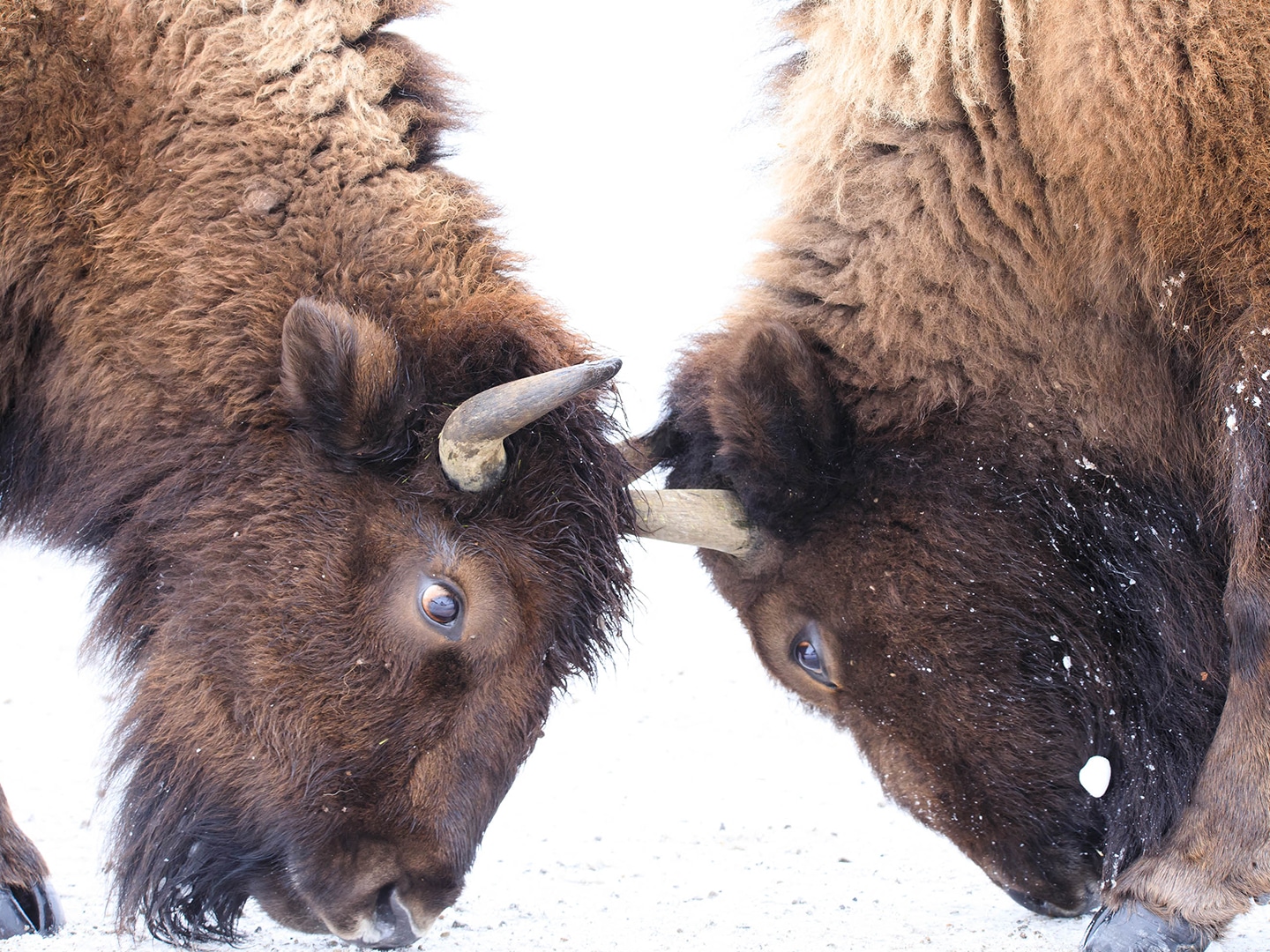 "Is there a best time of year to visit Yellowstone National Park?"
The answer to this question is different for everyone, depending on the experience you are seeking and what you hope to see in the world's first national park.  With this guide, you can begin deciding for yourself what month might hold the greatest potential.  Just remember to plan well in advance, as things can quickly be booked up, and to be prepared for unpredictable weather no matter the season.  Cold temperatures, ice, and snow can occur any time of year at higher elevations- so always bring warm layers just in case!  It can also be a good idea to have back up activities planned, in case weather results in unexpected road closures which could interfere with road-based tours.  Either way, prepare for an amazing experience in the Greater Yellowstone Ecosystem. 
More Adventures
Keep Exploring