The Benefits of Taking a Guided Tour
Planning on visiting Yellowstone National Park?  There is a lot to prepare for when venturing out to the world's first national park.  You have to figure out how to get there, where to stay, what to do, how to get around… It's undoubtedly a lot to think about, and a massive amount of information to assess in order to decide what exactly you want to see and where you can find it.  Then there is always the unexpected, such as the fact that there is hardly any phone service in the park, which could impact how you were planning on navigating through this 2.2 million acre area, and getting lost in such a large area could potentially take hours out of your day.  
Fortunately, there is a means to make such a trip a little easier and displace some of the potential stress- hire a guide!  Yellowstone Safari Company provides day tours and multi-day tours of Yellowstone National Park, a perfect way to experience the National Park without worrying about the logistics.  We hire professional naturalist guides who have natural resource related work experience and intimate knowledge of the park, and would love to share it with you.  Our guides will take care of the driving, navigating, snacks, lunch, and water and focus on taking you to the places that you want to see.  Are you more interested in Yellowstone geysers and hot springs?  Finding wildlife?  Hiking?  Seeing waterfalls?  Or just seeing as much as you possibly can?  This is everything a Yellowstone Safari Company guide will take into consideration when conducting a tour.  You could join a group trip, where everyone's interests will be taken into account, or a private trip, which can be perfectly tailored to  you and the family or friends you are traveling with.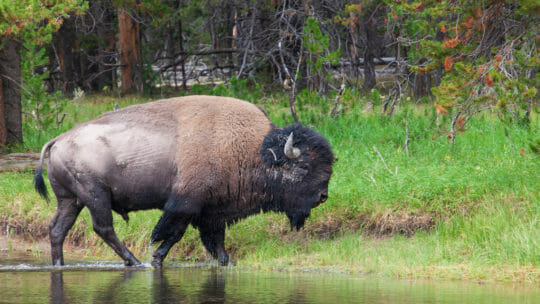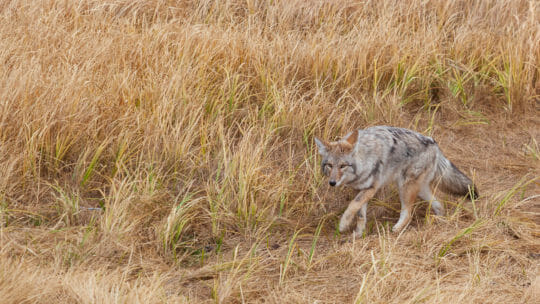 Guides Offer Interpretive Experiences
It can be difficult to learn about the park when maneuvering your way through Yellowstone, without phone service it isn't easy to search for information to answer questions that might pop up.  Like, why does Old Faithful erupt?  When will it next erupt?  How hot is the water coming out of that geyser?  What animal is that?  Where have the bears been seen recently?  With a Yellowstone guide at your side, you can ask a multitude of questions and get instantaneous answers.  It will be much more immersive than just reading information off of a kiosk or pamphlet, and can make it easier to absorb all the knowledge that can be garnered about Yellowstone.  A guide's main goal is to help you make lasting connections to this new environment, and to take that knowledge home with you and share it with others.  Perhaps it will even inspire more people to visit Yellowstone!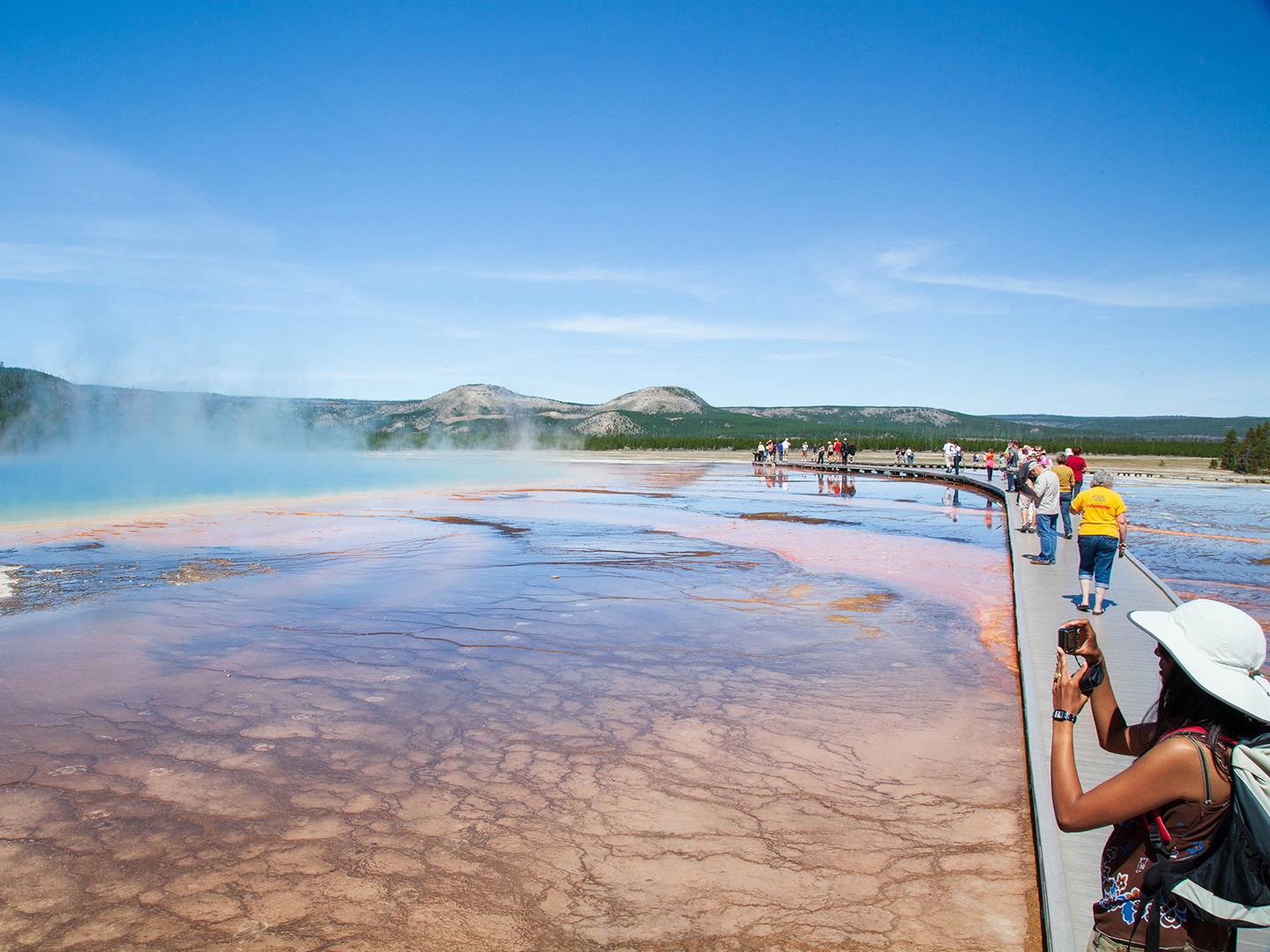 Guides Offer the Best Opportunities at Spotting Wildlife
Some visitors to Yellowstone might think finding wildlife will be easy, perhaps even you've heard of the Lamar Valley which has been referred to as the "American Serengeti".  It is an area to look for wolves, bison, bighorn sheep, mountain goats, bears, bald eagles… So why not just go there on your own?  The Lamar Valley is 29 miles long.  If you're unfamiliar with where to look and what to look for, this makes finding wildlife quite the challenge.  Hiring a guide could make this process more efficient.  On a tour with Yellowstone Safari Company your guide will know where to go to find the animals you want to see, and the time of day that is best to see them.  But what if a wolf is spotted at 200-300 yards away?  Not to worry!  Your guide will provide you with binoculars and a high powered spotting scope to turn that speck in the distance into discernible wildlife.  It is important to keep in mind though that even the most experienced guide is always at the mercy of the animal's behavior.  Being in the park on a near daily basis allows a guide to know the locations to go with the highest chance of seeing wildlife in Yellowstone, but there is unfortunately never an absolute guarantee, which is part of the thrill of the hunt!  
The Northern Range is considered the most predator-rich landscape in the United States, home to robust populations of wolves, grizzly bears, black bears, cougars, coyotes, bald eagles, and more.  The Lamar Valley is found here.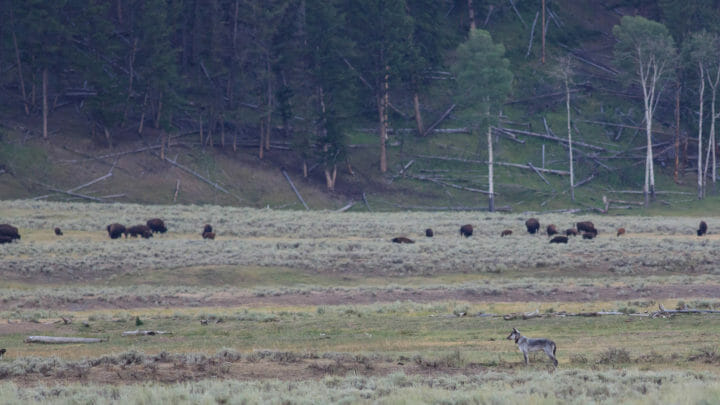 Yellowstone National Park Tours
So what do you want to see in Yellowstone National Park?  Yellowstone Safari Company has many different types of tours to help you find what you're looking for!  There are two styles of full day trips.  The Yellowstone Wildlife Safari Tour will start in the early hours of the morning and hone in on wildlife hotspots to increase your chances of finding some of the more elusive animals.  The Best of Yellowstone will focus on showing you the great variety of geothermal and natural features in the park, along with searching for wildlife whenever the opportunity arises.    We recommend pairing these tours together for the richest Yellowstone experience.  Then there is the 3 Day Bear and Wolf Safari, where you dedicate multiple days to searching for and observing those two iconic species, and seeing any other wildlife and wonders of Yellowstone that might interest you.  
Perhaps you want to expand your knowledge of, and experience in, Yellowstone National Park, along with the incredible natural features found in Wyoming and Montana.  The 3 Day Wild West Safari will give you that chance to not only seek wildlife in Yellowstone, but traverse out of the park boundaries and and witness the high elevation vistas from the Beartooth Pass, then meander into lands where wild mustangs still roam!  What if you want to do some roaming of your own?  If you want to take a break from the long hours of driving required to access and tour this 2.2 million acre park, then consider the Yellowstone Walking Safari, where an experienced guide will lead you into the wilds of Yellowstone.  Exchange pavement for a dirt trail and escape the crowds that gather around features like Old Faithful for a quieter, more peaceful adventure.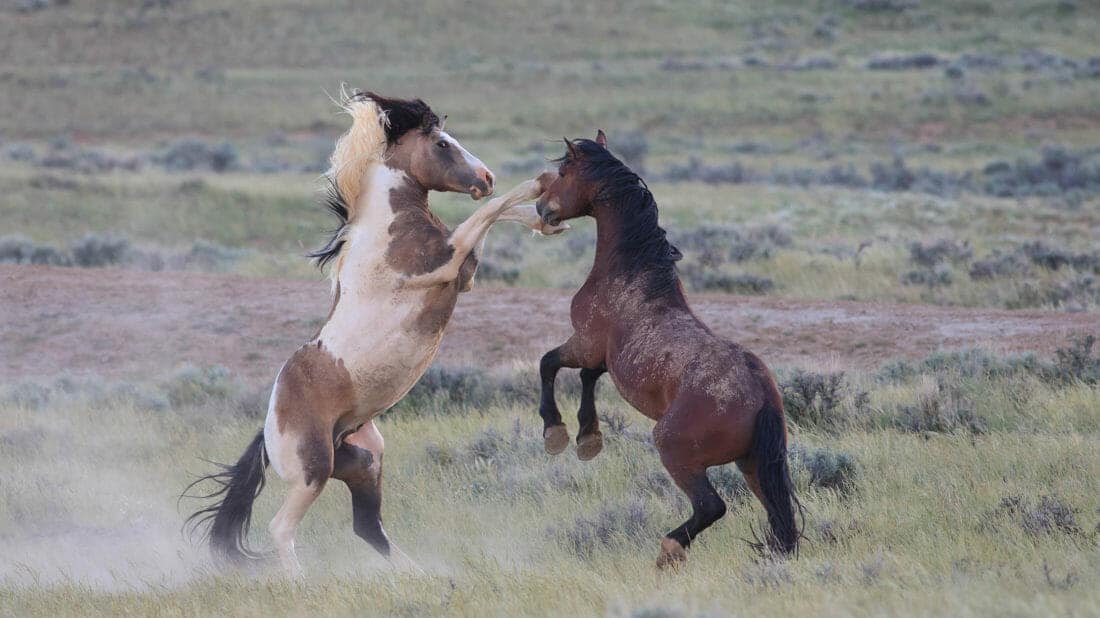 Explore Yellowstone National Park
Guided Tours
Planning a visit during the winter months?  You're in the right place.  Bozeman is an excellent starting point for all winter tours to Yellowstone National Park.