Everything You Need To Know About Visiting Yellowstone in the Summer
Yellowstone is one of the most popular National Parks, and it's no wonder why. Between the stunning scenery, unique wildlife, and hot springs, there's plenty to do and see during your stay, no matter the season.
If you visit Yellowstone National Park in the summer, however, there are some important things you should know about sightseeing, logistics, and packing.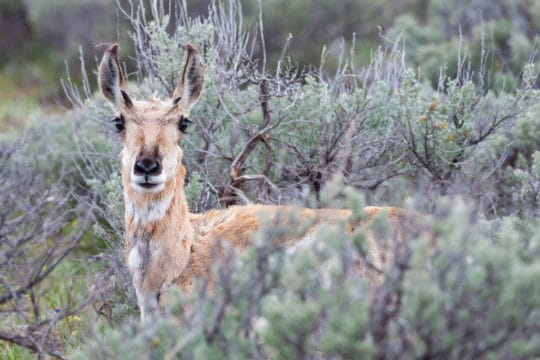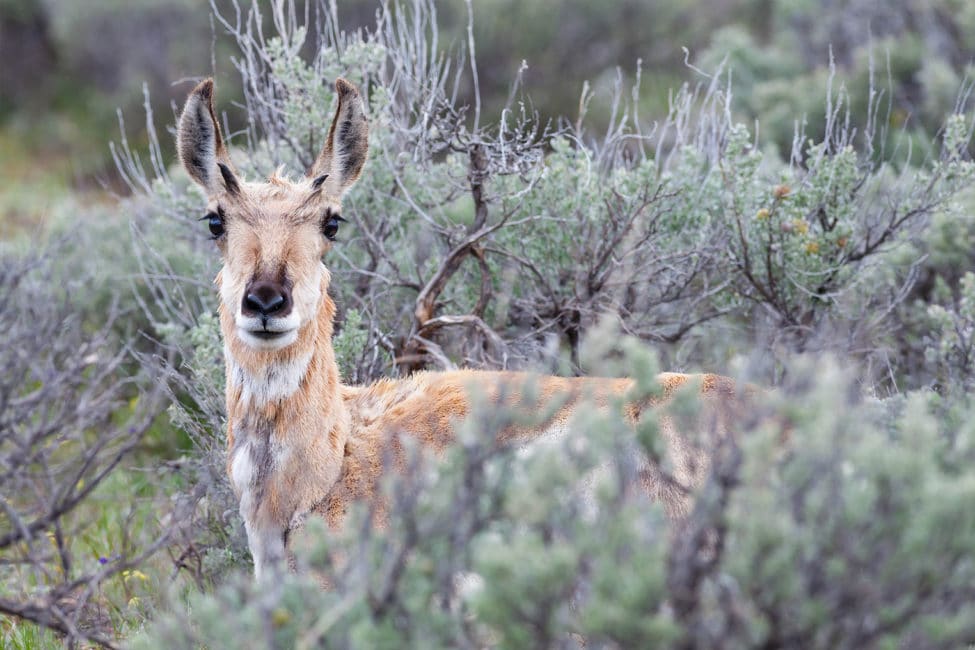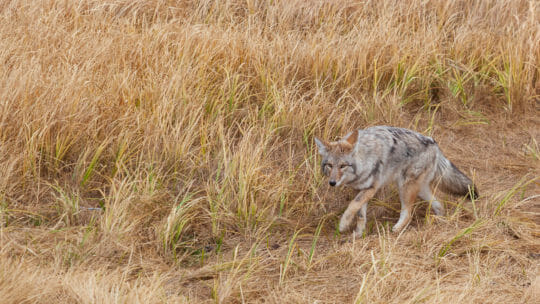 Things to do in Yellowstone
Yellowstone National Park is the largest National Park in the contiguous United States.  There are a total of 2.2 million acres to potentially explore, and all that space is most accessible in the summer.  By mid-May, most roads in the park will be cleared of snow and drivable, and there is a whopping 251 miles of road to drive!  Believe it or not, even if you drive every mile of roadway in Yellowstone you still only see a very small percentage of the park.  That's because most of Yellowstone is backcountry, which means you can only hike, and in some instances boat, to it.  
With all those miles to drive you could spend most of your visit to Yellowstone navigating a vehicle from one incredible sight to another.  Some of the most spectacular locations in the park are right along the Grand Loop Road, such as the Old Faithful Geyser, Grand Prismatic Hot Spring, Yellowstone Lake, Dunraven Pass, Mammoth Hot Springs, the Lamar Valley…. You don't even have to go far from your vehicle to see these incredible features.  
Now if you want to stretch your legs a bit more, there are hundreds of miles of trails to hike! There are backcountry lakes, waterfalls and even geyser basins to explore on foot, such as the Lost Lake Loop, Osprey Falls or Monument Geyser Basin trails.  If you aren't afraid of a steeper trail, some hikes can take you to viewpoints that will give you incredible perspectives of Yellowstone's dramatic landscape.  Some great examples would be Bunsen Peak, Specimen Ridge and the Brink of the Lower Falls Trail.  Always remember to carry bear spray with you when hiking in case you encounter an aggressive animal, and make sure to have a map or guide so you do not get lost!
Wildlife watching is usually the highlight of visiting Yellowstone.  If you want to dedicate time to observing some of the unique animals in the park, focusing on areas like the Lamar Valley and Hayden Valley is often most fruitful.  Having binoculars and/or a spotting scope is usually very beneficial when searching for or watching wildlife.  Sometimes a bison or bear might be wandering right down the roadside, on other occasions they might be 200 yards away.  However, there is wildlife to be found everywhere in Yellowstone, so always keep an eye out when traveling through the park and always keep a safe distance!  
There are a variety of other activities to do too!  Boating on Yellowstone Lake, horseback riding near the Grand Canyon of the Yellowstone River, fishing along the hundreds of rivers in the park…. Or, just find a nice spot to relax and enjoy the outdoors at one of the many picnic areas.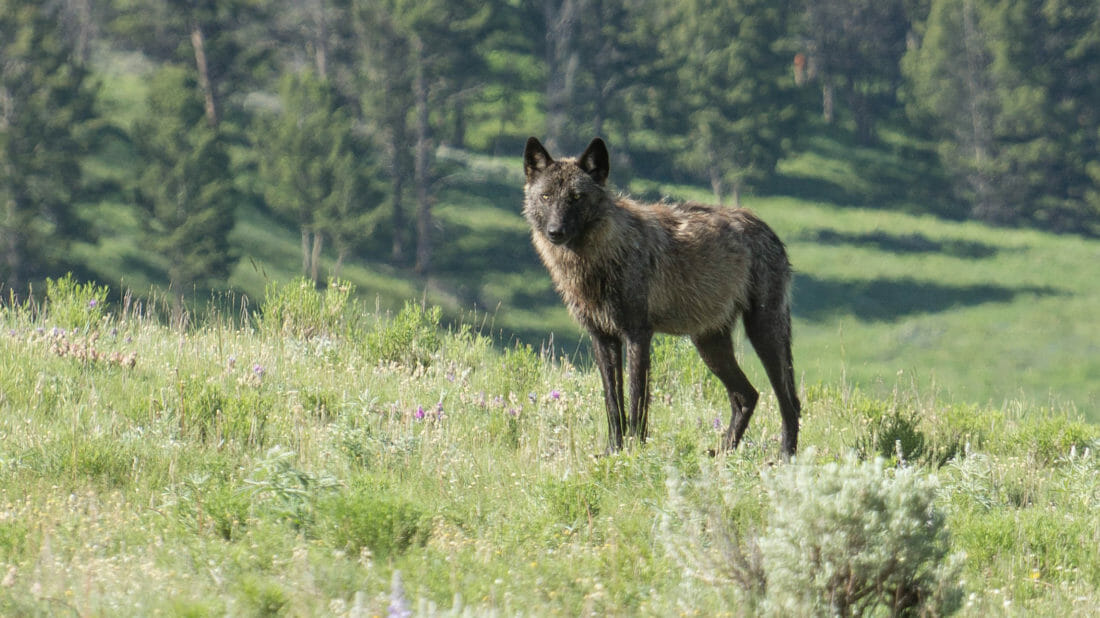 Travel Planning and Logistics
Hoping to avoid crowds?  Starting your days at sunrise can help you avoid the masses, or consider visiting mid-May when the park first opens for the summer season.  The potential obstacles during that time of year might be colder temperatures, snow (and therefore road closures), snowy trails and closures for visitor centers and general stores not yet open for the season.  September and October are typically less busy, but once again, you might encounter snow storms since, by that point, summer is coming to an end!  The weather may not sound as ideal for enjoying a national park during those months, but keep in mind that cooler temperatures often mean that more wildlife will be active.  So the pros may outweigh the cons…
If you are visiting Yellowstone with the intentions of hiking, camping or backpacking, July through August are some of the best months to do so.  Pretty much all of the snow will be melted off the trails, and there is less of a chance of bad weather rolling in while you're hiking.  Keep in mind that temperatures could exceed 90 degrees Fahrenheit (32 C), so starting hikes early is a good idea to avoid the intense summer heat.  The landscape of Yellowstone is anywhere between 7,000-11,000 feet (2133m – 3352m) in elevation, depending on where you are hiking.  This means you will be closer to the sun, and therefore at great risk for sunburn!  So, always have sunscreen or clothing to help protect you from those potentially harmful UV rays.  It is also vital to have bear spray with you – and know how to use it – for protection.  Be sure to carry waterproof and insulating layers in case the weather abruptly changes.
Something that surprises many visitors to Yellowstone is the lack of cell phone service throughout the park.  Typically you might only be able to make calls when near the lodges.  This makes navigating difficult, especially if you're depending on Google Maps!  It is a great idea to have a physical map on hand, or download a map to your phone ahead of time.  Stopping by a visitor center early on in your trip is a great idea too, so you can discuss with an experienced ranger about where you want to go and what to expect along the way.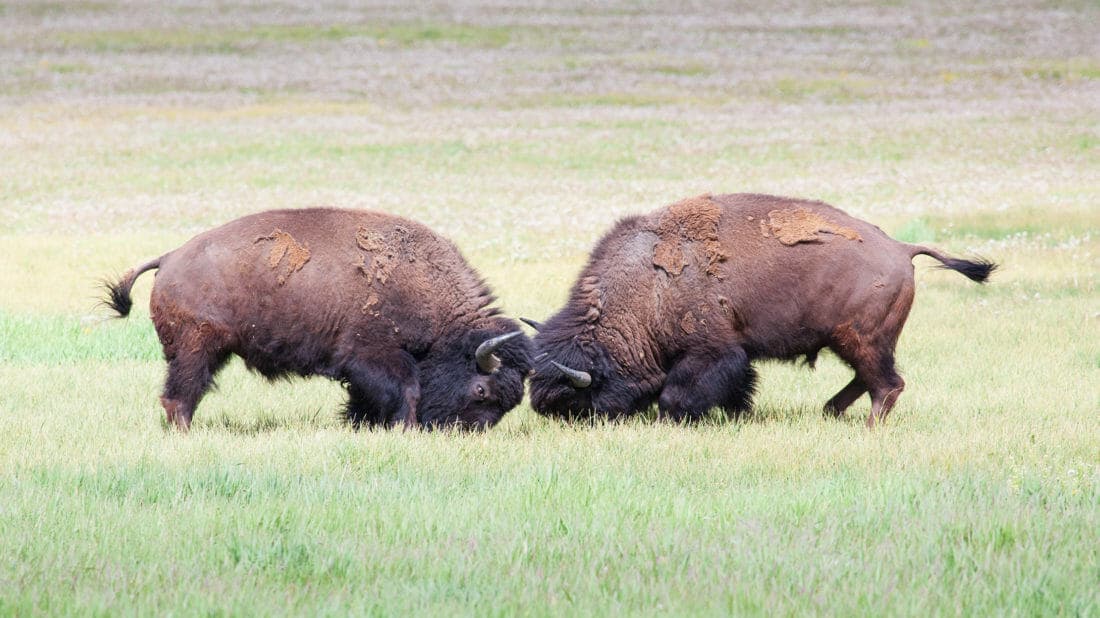 What to Pack for your Yellowstone Adventure
Even though your trip to Yellowstone is during some of the warmest months of the year, you should pack for all kinds of weather and temperatures. We recommend packing sunscreen, a hat, and sunglasses, along with a rain jacket, and synthetic layers for warm or cool temps. Along with these clothing items, you should also have a pair of sturdy hiking boots, bug spray, binoculars, and bear spray so you can stay safe while taking in everything the park has to offer.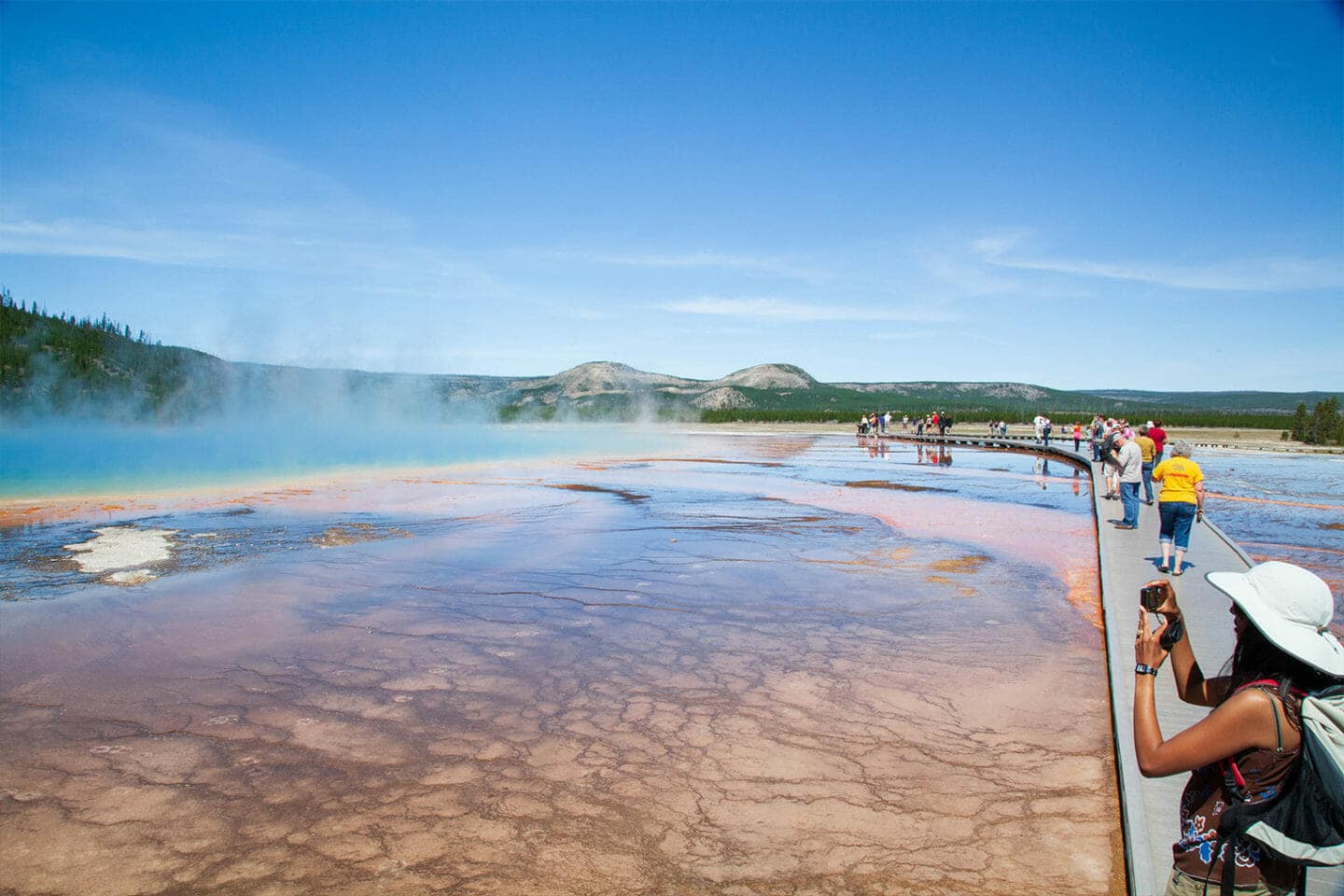 Yellowstone Summer Safari Tours
Ready to explore Yellowstone this summer? Yellowstone Safari Company has safari tours for everyone.  Explore Yellowstone National Park in search of wildlife on a guided, full day wildlife safari or sightsee with a guide and hit all the highlights of the park, like Old Faithful and the Grand Prismatic Spring.  Have the best of both worlds and book both tours back-to-back!
For a slower, more immersive experience, travel by foot on a guided walking tour in the park with a professional naturalist guide.
Safari Tours
Explore Yellowstone