Winter is Ideal for Wolf Watching in Yellowstone
The winter season in Yellowstone National Park's northern range provides the ideal location to track and spot the grey wolf, an apex predator of the Greater Yellowstone Ecosystem.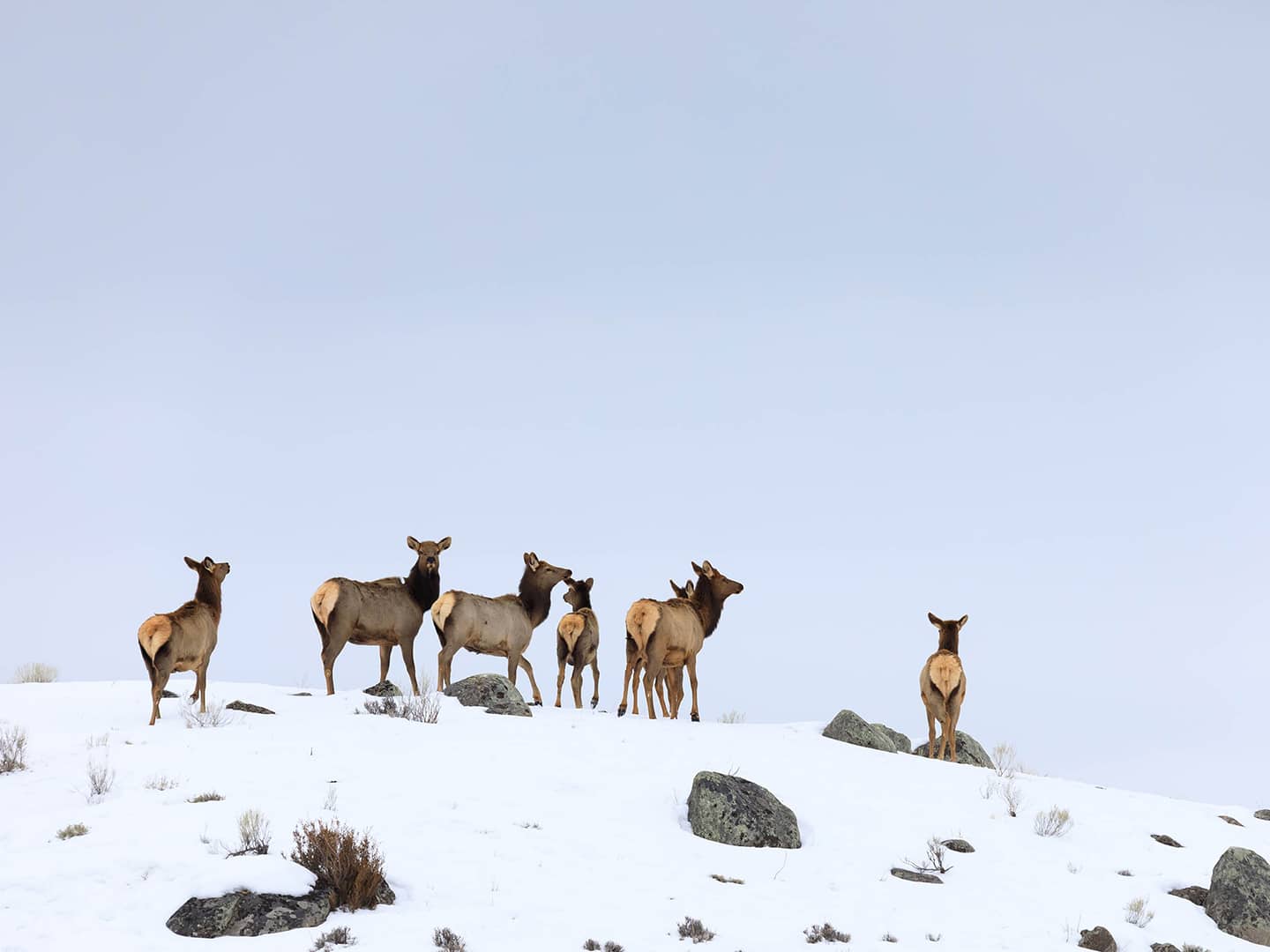 Gray wolves are one of the biggest draws for visitors to Yellowstone National Park. The experience of watching a wolf, or wolf pack, move against the beautiful backdrop of Yellowstone is a transportive rush of pure, unadulterated wilderness.  
While a visit to Yellowstone in the summer may result in a serendipitous wolf sighting, the most reliable time to glimpse these wild creatures is during the winter months. Amidst the vast basin and range topography of North Yellowstone, wolves can be easy to spot against the bright-white, snow-covered landscape. The highlights of their hunting, mating and denning seasons occur between mid-September to mid-June, and their activity can be witnessed anywhere from several miles, to several hundred yards away from Yellowstone's roads and trails throughout the daylight hours.
Yellowstone Safari Company offers tailored wolf-centered tours that utilize high-quality optics, and the thousands of hours our guides have accrued in the field, to give our guests the best experience possible! Read on to learn more about the great gray wolf and their significance to Yellowstone National Park.
Short History of Wolves in Yellowstone
While the gray wolf once roamed successfully from the Arctic to Mexico, loss of habitat and extermination programs in the late 1800's and early 1900's eventually led to gray wolves' placement on the endangered species list. Once placed on the endangered species list, the U.S. Fish and Wildlife Service designated the Greater Yellowstone Ecosystem (GYE) as one of three recovery areas for these fascinating apex predators. Between 1995 and 1997, 41 wild wolves from Canada and northwest Montana were captured, collared, and successfully released into Yellowstone's Northern Region.
Yellowstone's new wolves found an ecosystem ripe for opportunity. They were able to adapt and thrive, and their numbers grew year by year. As of 2020, an estimated150 — divided amongst eight packs — reside in the Greater Yellowstone Ecosystem (GYE). Each year pack dynamics shift as young wolves seek to form new packs, and older members succumb to age, disease or inter-pack fighting. For the last 2 decades, there have been at least 2-5 reliable packs identified by names and collared members, who maintain territory in the Northern Range. These family units have survived even amidst the incredible pressure from outside hunting near park borders. Gray wolves have shown incredible resiliency in the Rocky Mountains, in doing so have contributed to the greater success story of conservation in the west. Their existence has become a trademark for this region's National Park and public lands.
Winter Wildlife Safaris
As the name suggests, these private safaris provide an opportunity to dive deep into the wild winter landscape of Yellowstone National Park, where the focus will be on witnessing the most emotive of the Greater Yellowstone ecosystem's predators. 
Our naturalist guides are acquainted with Yellowstone's ecosystem. On these tours, they will focus on scanning well-known wolf-pack territories and interpreting their engaging pack dynamics for our guests. They will share the long story of wolves, the daily dramas of their social networks, and current conservation challenges we and they face. There is no better way to learn extensively and intimately about the gray wolf. Over the course of 2 or 3 days, you will have a chance to watch wolves hunt, play, feed, and howl amidst a gorgeous landscape frozen over with snow and ice. By investing your time, resources and interest in the lives of wolves, you will be contributing to their ongoing benefit in a world they once ruled. 
These tours run from November to April and can have a maximum group size of 6. Pack your warm clothes, and be prepared to have your breath taken away!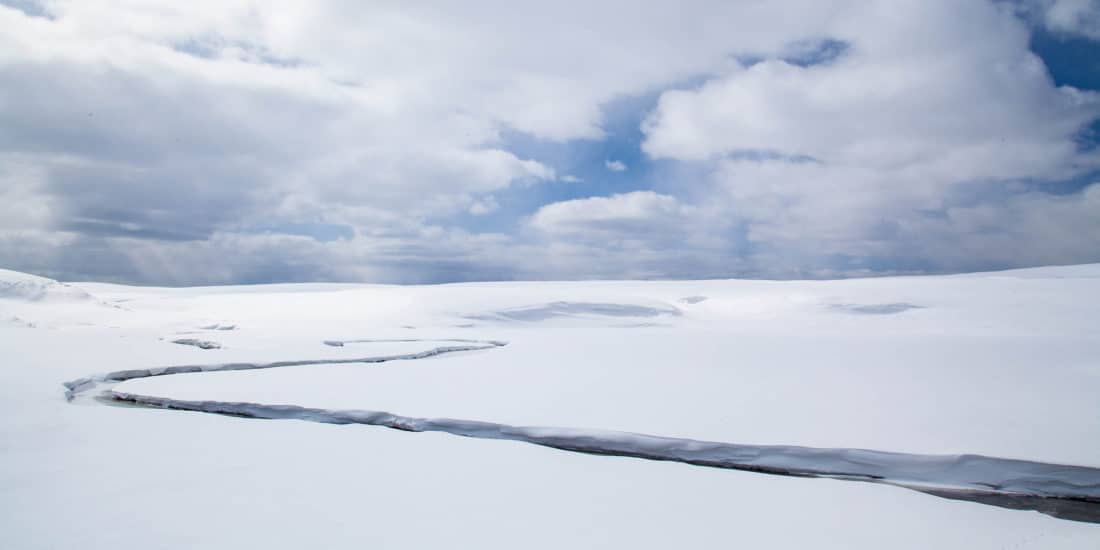 Winter Day Tours from Bozeman
Wolf sightings highlight this one-day tour, but explorers can also spot elusive creatures such as otters, ermine, moose, and even bobcats and cougars during the snowy season.  Since many creatures — including the wolves — stay far away from humans, we provide the best binoculars as optics are necessary for an incredible "close-up" experience.  This trip lasts from 8-10 hours, runs through November – April, and can have a maximum capacity of 8 group members.  For a more relaxed pace, opt for a winter snowshoe safari where you'll explore the area on foot and watch for wildlife as you go.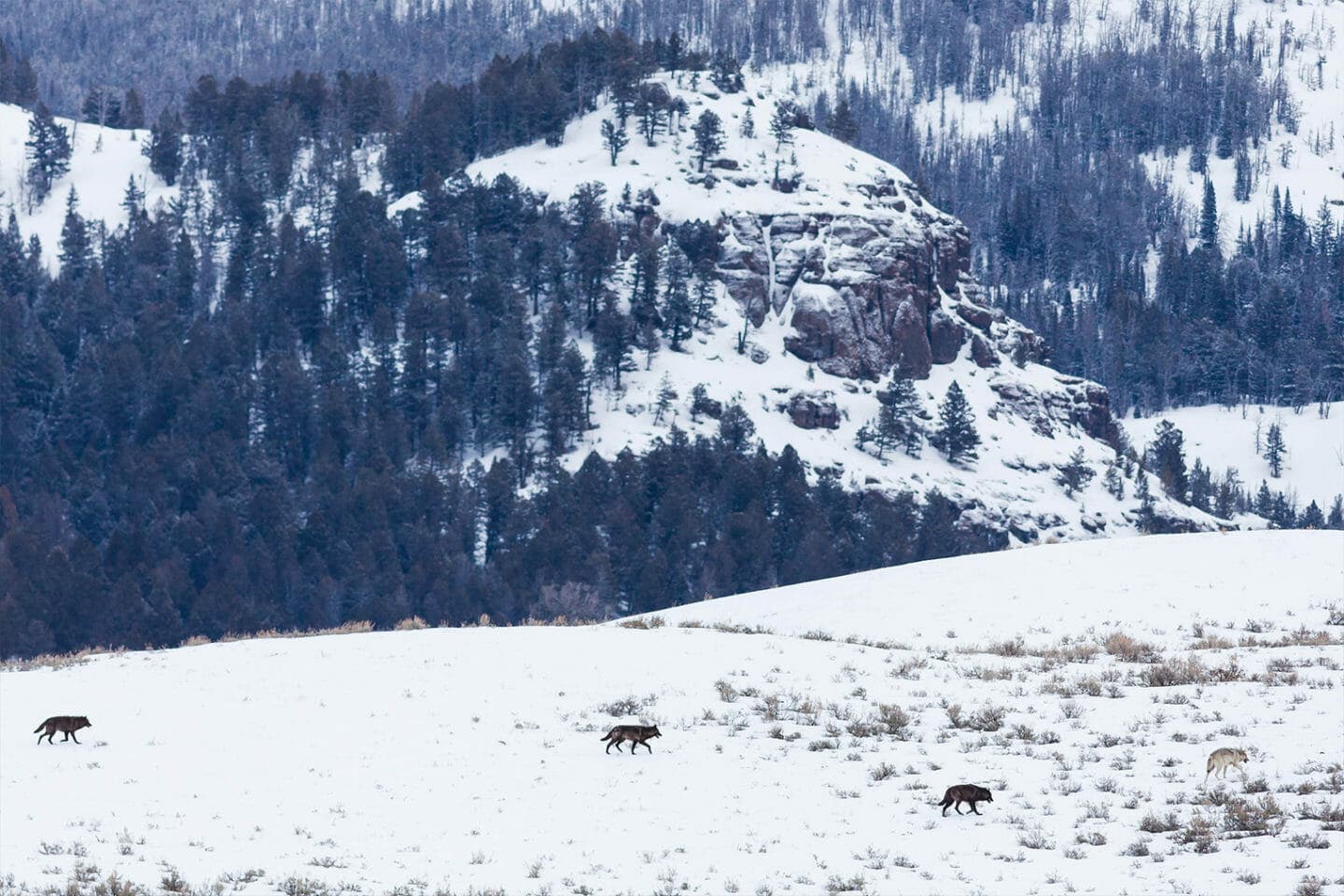 Both our 2 Day and 3 Day Winter Wolves and Wildlife Safaris focus on wolves and other predators and prey. Our safaris emphasize the incredible relationship predators share with prey, as well as their fascinating impact on the ecosystem. Wolf sightings may not be as frequent during the summer months, but spring and summer offer a look into peak wildlife activity periods.  Our 2 Day and 3 Day Bear and Wolf Safaris are available May – October and can accommodate a private party of up to 6 people.
What Should I Bring on a Winter Tour?
Winter is cold in northern Yellowstone, so you'll want to pack warm clothing that you can layer to keep yourself warm and dry.  An outer waterproof and windproof shell is recommended, paired with a midweight or expedition weight layer of wool or synthetic material for warmth. Waterproof boots, wool socks, and a hat and gloves are also recommended. 
A small backpack will be handy to store items like a camera, water bottle, or snacks. Make sure to bring along any medications or toiletries you might need to have with you. 
Plan Your Tour
The winter season is rapidly approaching, so make your reservations for the country's most popular National Park to witness gray wolves in action!
Contact the team at Yellowstone Safari Company today to learn more about some of the best Yellowstone National Park Safaris that you and your family can enjoy this winter.
Experience Wildlife in the Greater Yellowstone Ecosystem
Featured Tours