When most people hear the word safari, images of acacia trees and elephants come to mind. Undoubtedly, Africa's wildlife is spectacular. Right here in the US, however, we have a park that has been dubbed "The American Serengeti." Yellowstone National Park sets the stage for bison, elk, bighorn sheep, mountain goats, wolves, grizzly bears, black bears, coyotes, foxes, and more. Yellowstone safaris are as wild as you can get!
The Big Five
Yellowstone National Park wildlife is world-renowned. There are few places in the world where you can watch grizzly bears forage with their cubs or a gray wolf pack hunting a herd of elk. You may have heard of "The Big Five," which includes the lion, elephant, buffalo, leopard, and rhinoceros. Yellowstone has its own Big Five: the gray wolf, bison, bear, elk, and moose. Spotting wildlife in Yellowstone will depend on what time of year you visit the park. For example, bears hibernate during the winter, so they are not present in the landscape. However, moose are more challenging to find during the hot summer days, so the winter months offer better chances of viewing them. Each animal has its own habits that, with the proper knowledge, can lead you to them.
Wolf: One of the most elusive Yellowstone animals and one of the most rewarding. Wolves can be seen hunting in packs in one of the valleys, or they can be a lucky sighting that lasts just a minute as they travel past the road, vanishing as quickly as they appeared. Winter is often the best time to look for wolves as they take advantage of the weakened elk herds, and the snow helps them stand out to us in the landscape. 
Bison: You would think that finding large herds of 2,000lb animals would be easy. August, however, promises a symphony of bison bellows, and their presence is almost hard to escape. Some days they cover the landscape in impossible numbers, while others are completely absent.
Bear: Who doesn't want to see a bear when they visit Yellowstone? One of the few places where grizzly bears live, they can still be challenging to spot. In the spring, they can be found munching on fresh vegetation and looking for mates. Summer heat can make them scarce as they try to keep cool, but the fall is when grizzly and black bears become very active and visible, trying to fatten up for winter hibernation.
Elk: The most difficult time to find elk is mid-summer. Elk are trying to stay cool in the heat and often move up in elevation into the mountains, making them difficult for us to spot even with binoculars. In the winter, they migrate south, where they can easily be found in certain places.
Moose: As a primarily solitary animal, the moose can be tricky. Yellowstone was once their prime habitat, but after the 1988 wildfires that burned up over ⅓ of the park, their essential habitat was destroyed. Their numbers are far lower than they once were, but they are still present in parts of the park. Fall is the best time to look for them as this is their breeding season, and they are out and about looking for mates.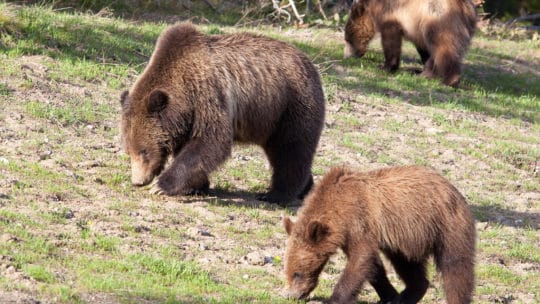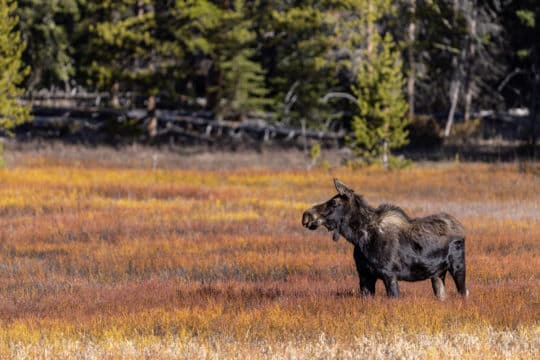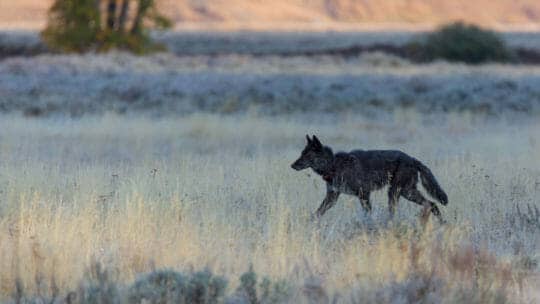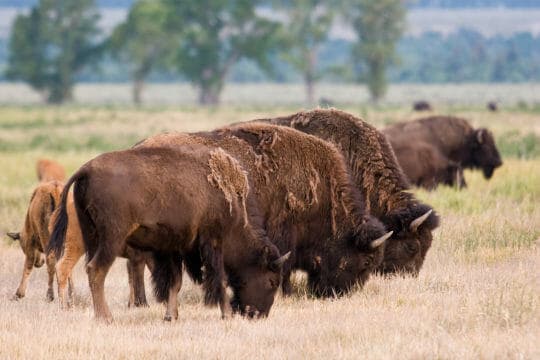 Tracking Wildlife With a Guide
Yellowstone Wildlife Safari tours can ensure that you fully optimize your chances of encountering the animals you most wish to see. Our experienced guides are intimately familiar with the local animal behaviors and habits and their most recent movements. One of the many perks of having a local guide is having someone with you who can read the landscape. Even if you do not see an animal in front of you, chances are you can see a track or sign of one that was there not long before. Tracks in the soil or snow, a clump of fur or claw marks in tree bark, or a fresh dug-out hole in the ground. With the abundance of species that call Yellowstone home, the variety of tracks and signs needs trained eyes to be identified, but it can also be quickly learned so you can later know exactly what you are looking at on your own! Your guide can show you where a bear ripped apart a fallen log looking for an insect meal or a path in the grass made by a passing bison herd. Your surroundings transform from an empty forest to a busy wildlife habitat.
Once your guide leads you upon a sighting, one invaluable tool provided to you will be high-quality optics. You will be given a personal pair of binoculars for you to use, and the vehicle will be equipped with a spotting scope. This is much like a telescope, though it is primarily used for viewing wildlife. Your guide will set up the scope so you can get an up close and crystal clear view of the animal you are watching. You could be watching a bear searching for a meal of moths under boulders on the side of a mountain, get in the middle of the interactions within an elk herd, or count the eyelashes on a bison, all from a safe distance without disturbing the animals. One of the greatest advantages of watching wildlife this way is that you experience their natural behaviors uninfluenced by your presence and without scaring them away. Bears can be difficult to find, and sometimes they are quite a ways off. The law in the park requires people to maintain 100 yards (91 meters) distance from predators such as bears, so binoculars and spotting scopes are extremely valuable in this endeavor.
Multi-Day and Full-Day Tours
Yellowstone wildlife is second to none in the lower 48. While the park spans such a vast landscape, a multi-day tour with Yellowstone Safari Company will give you the immersive safari experience you crave. With your knowledgeable and experienced guide handling all the logistics, from navigating, to daily meals, to comfortable lodging for the night, all you need to do is sit back, relax, and see what you can spot! If your time is a little more limited and a multi-day trip doesn't fit your schedule, a full-day safari is a fantastic way to get an overview of the park and learn which areas you want to spend more time in on your own. You will learn so much in a day from your guide, and without a doubt, it will add immeasurable value to your experience even after you part ways. We often hear guests say that they wish they had taken their tour at the beginning of their visit rather than the end, as they learned so much more!
Yellowstone is brimming with natural wonders, whether it's wildlife, geology, or human history spanning 11,000 years; you will always wish you had more time. You don't have to go all the way to Africa to have a spectacular safari; Yellowstone National Park promises an incredible experience every time! One trip will never be enough to see and experience everything in the world's first national park, but you can make sure you're getting the most out of your time with shared local knowledge.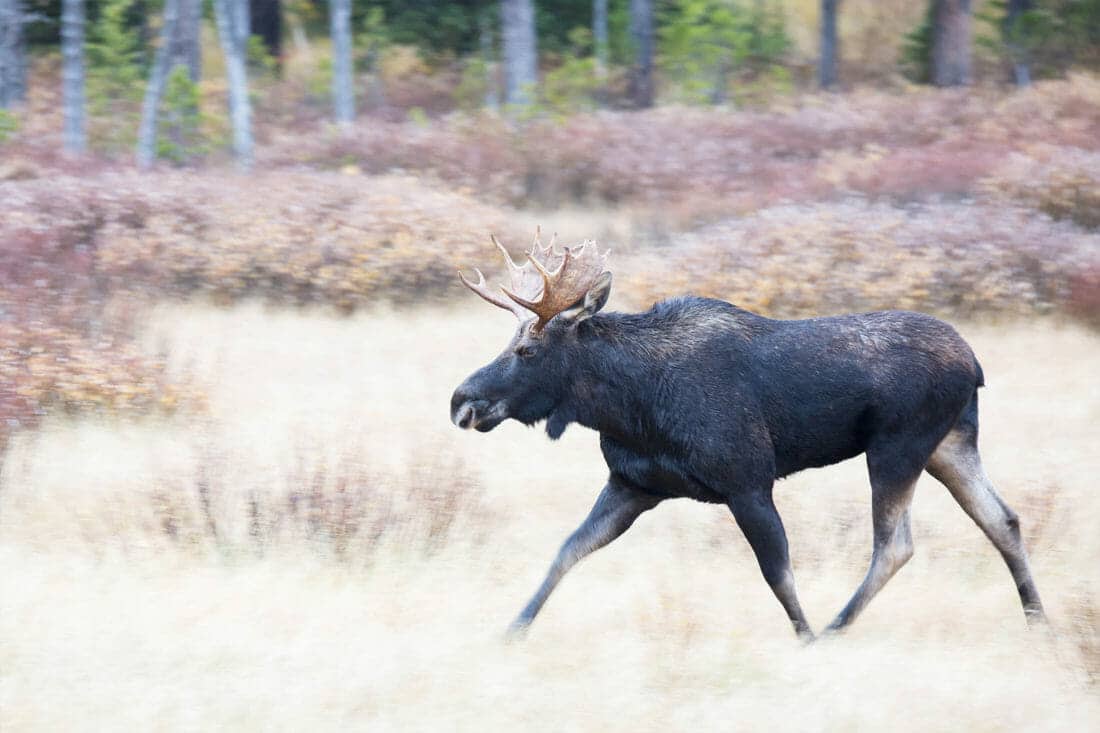 Learn About Our Day Tours
Yellowstone National Park