Because each wildlife safari at Yellowstone Safari Company is determined by the interests of those on the trip, you'll be able to decide what area of Yellowstone is most intriguing to you. Completely customizable, your group is able to experience exactly what you are seeking, whether that be to learn about the land and rocks or to see animals in their natural habitat. But, we do have a few suggestions.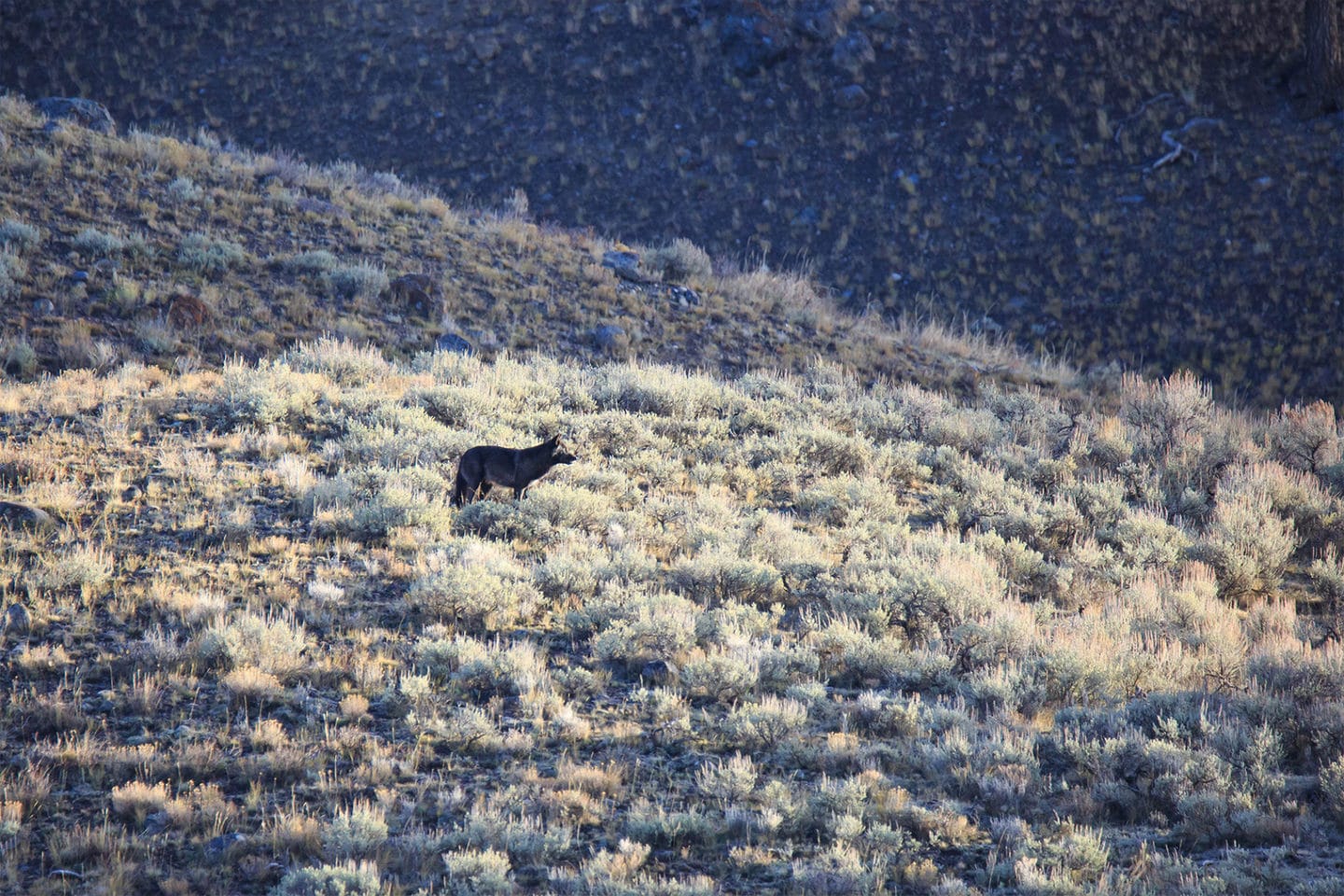 The Habitat of Lamar Valley
Yellowstone's Lamar Valley, which is located along the Lamar River in the northeast part of the park and surrounded by stunning mountains, is an impressive and active area that is home to a plethora of species. While it is not on the Grand Loop, it is definitely worth visiting, especially if you are interested in seeing wildlife. This valley is known for being one of the best places to see wild bison, wolves and bears in particular. 
On our wildlife safari tours, you'll be able to get a glimpse into the lives of wild wolves, large herds of bison, pronghorn, deer and so much more. If you look up, you'll be greeted by bald eagles and ospreys, and if you turn your eyes down, badgers and otters will keep your attention. Grizzly bears, elk and coyotes also frequent the area. Your Yellowstone Safari guide will be able to share the best practices when tracking wildlife, and when you do spot wild fauna in the area they'll also be able to interpret the animal's actions and share a bit more about their behaviors and habitat.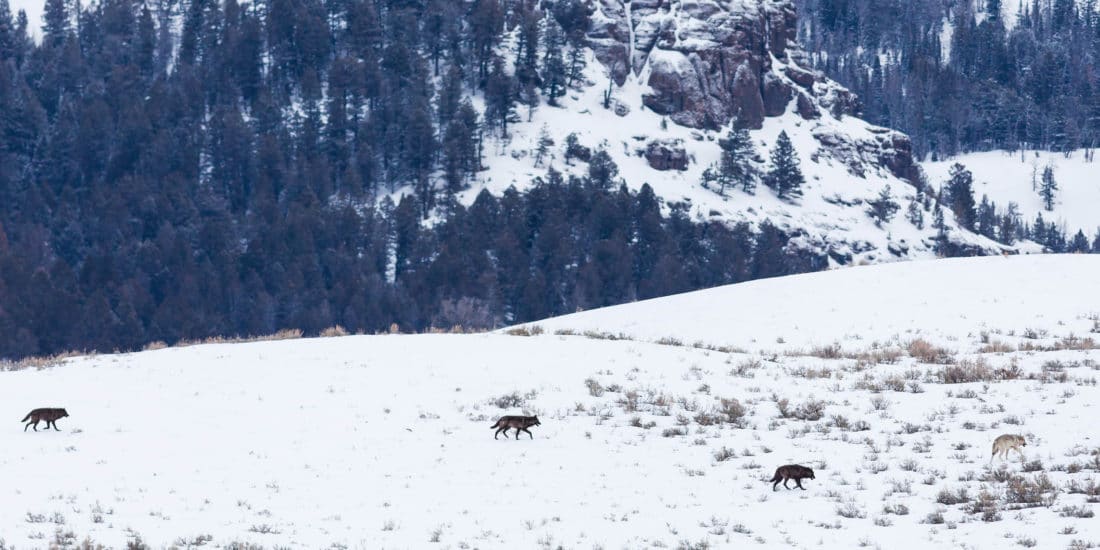 The Seasons in Lamar Valley 
Each season offers different sightings and unique experiences. Lamar Valley is open year-round so it is the perfect place to tour in both the winter, summer and everything in between. Because you'll never have the same experience in Lamar Valley twice, it is a great place to visit multiple times. 
In the colder months, we recommend our 2 day Winter Wolves and Wildlife Safari as Lamar Valley is home to many gray wolves, some of which can be spotted right off the road at times. At this time of year, Lamar Valley is less crowded which allows for you to have a more authentic experience in this beautiful area. 
In the spring and summer, the Yellowstone Wildlife Safari tour is ideal especially if you are interested in seeing some bears as they adventure out for the first time after a long winter of hibernation.  By May, bison will begin calving, and throughout June, elk, moose, deer and pronghorn will have their little ones.  The excitement continues into fall as the rutting season for a variety of incredible animals sets in. Our experienced wildlife tour guides will provide you with a spotting scope and binoculars so that you'll be able to watch the animals safely from a distance. 
There is so much to explore in Yellowstone's Lamar Valley, so let us take the wheel. Learn more about the possibilities of the area here and get ready to be amazed.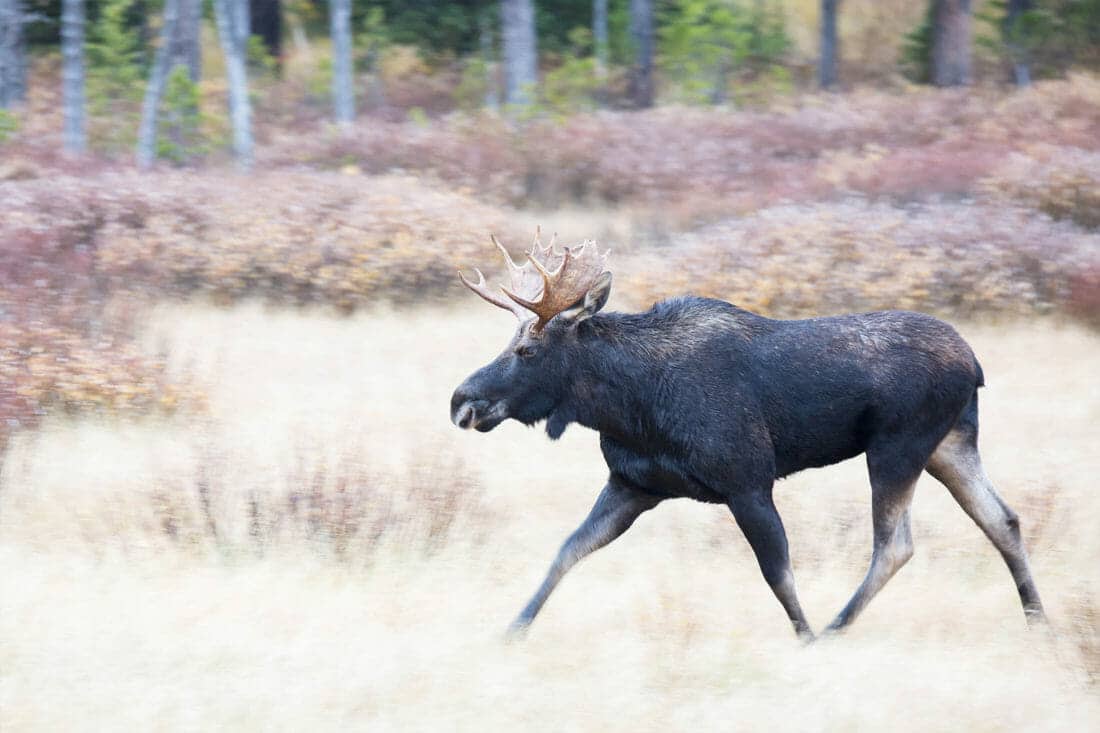 Learn About Yellowstone Tours
Yellowstone National Park