Southwest Montana is well established as one of the premier locations for outdoor adventure and awe-inspiring natural beauty.  The world renowned 'Big Sky Country' has something for everyone, no matter what the season.  The summer months are enjoyed with mountain biking, world-class fly-fishing, river floats, hiking and camping, pilgrimages to Yellowstone National Park, the world's first National Park, and a wide diversity of other outdoor pursuits.  Western Montana's winter season has long been celebrated as well, primarily for the fabled mountains that draw skiers and snowboarders from across the globe.  Here at Yellowstone Safari Company, we're proudly expanding the roster of what this winter wonderland has to offer.  As the snow falls in Big Sky Country, the opportunities for outdoor enjoyment just keep piling up.  Not only can Montana's winter visitors experience one of our spectacular winter wildlife safaris, but we're now offering both Full-Day and Half-Day Snowshoe Safari Tours to our adventure inventory.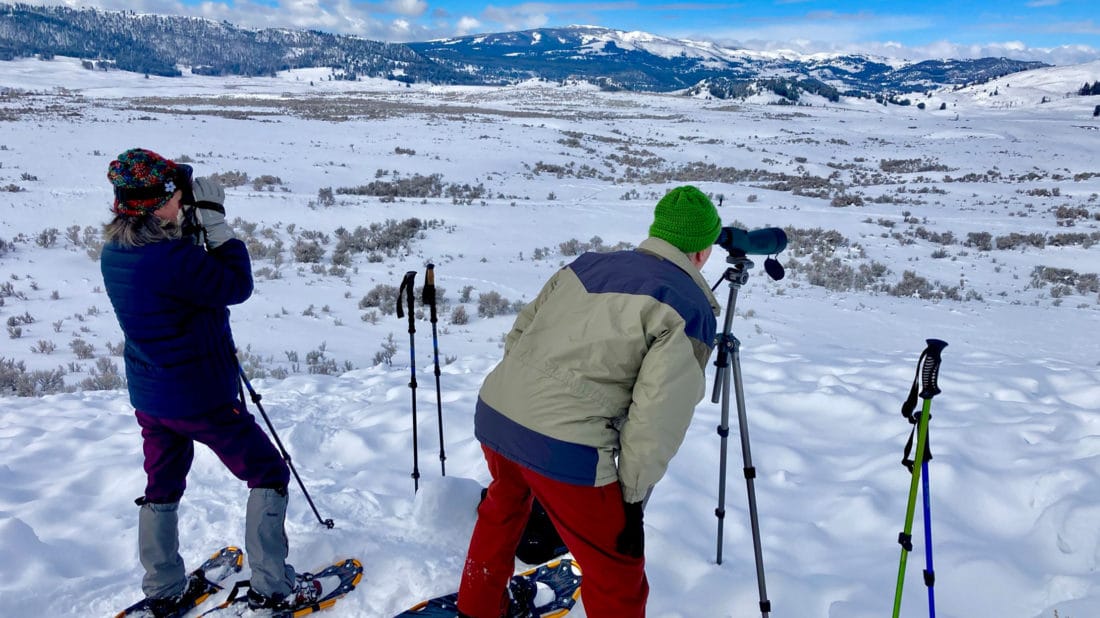 For thousands of years, people have traversed this snow-covered landscape by mimicking how the most winter-refined wildlife have been roaming here for even longer.  While some animals struggle to endure through the snowy winters of the Rocky Mountains, others thrive due to specialized adaptations.  Taking cues from the wolves, lynx, and of course, the snowshoe hares, our snowshoe safaris allow outdoor adventurers to flourish with ease in the abundant beauty and allure offered during a Yellowstone winter.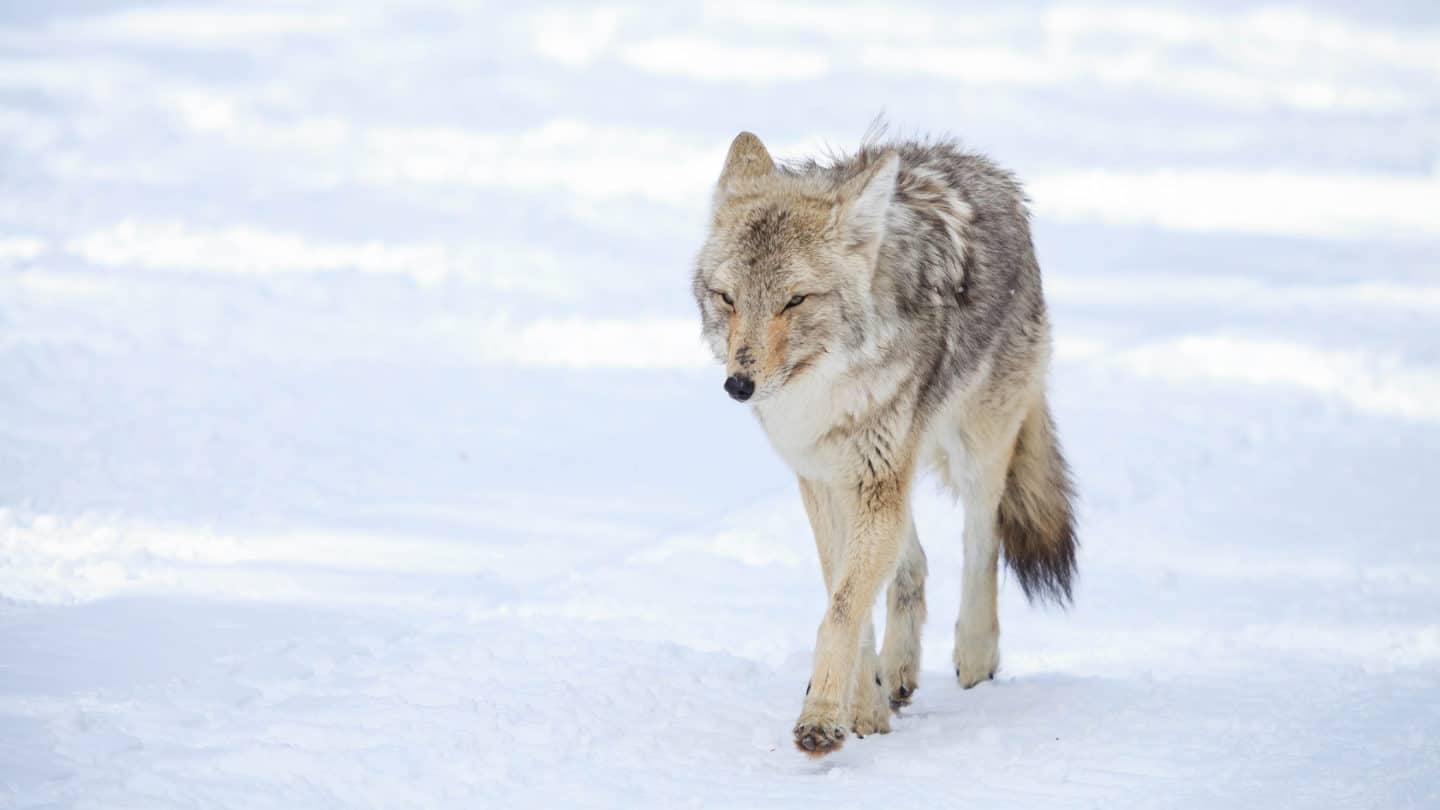 Enveloping yourself in Yellowstone's winter landscape is as remarkable for what we don't see as it is for all that lays bare.  In just a few short strides across the powdery terrain, the signs and symptoms of our modern civilization seem to vanish.  The cool fresh air invigorates your body and mind as we gently immerse ourselves further into a scene devoid of human influence.   The snow becomes scattered with an abundance of animal tracks, allowing us to witness a story that plays out across the park whether we're watching or not.  And the silence of nature speaks volumes, if we're willing to stop for a moment and listen.  Rarely are we ever truly alone in Yellowstone though, as the wildlife often makes for welcome company on our snowshoe treks.  Red foxes and coyotes are frequently seen inquisitively searching the snow for voles, rabbits, and rodents.  Deer, elk, bison, and bighorn sheep regularly meander across the same sweeping vistas that we explore.  And aside from the warm conversations had amongst our guides and guests, Yellowstone's most hearty birds routinely provide the only other sounds we hear floating along the crisp mountain air.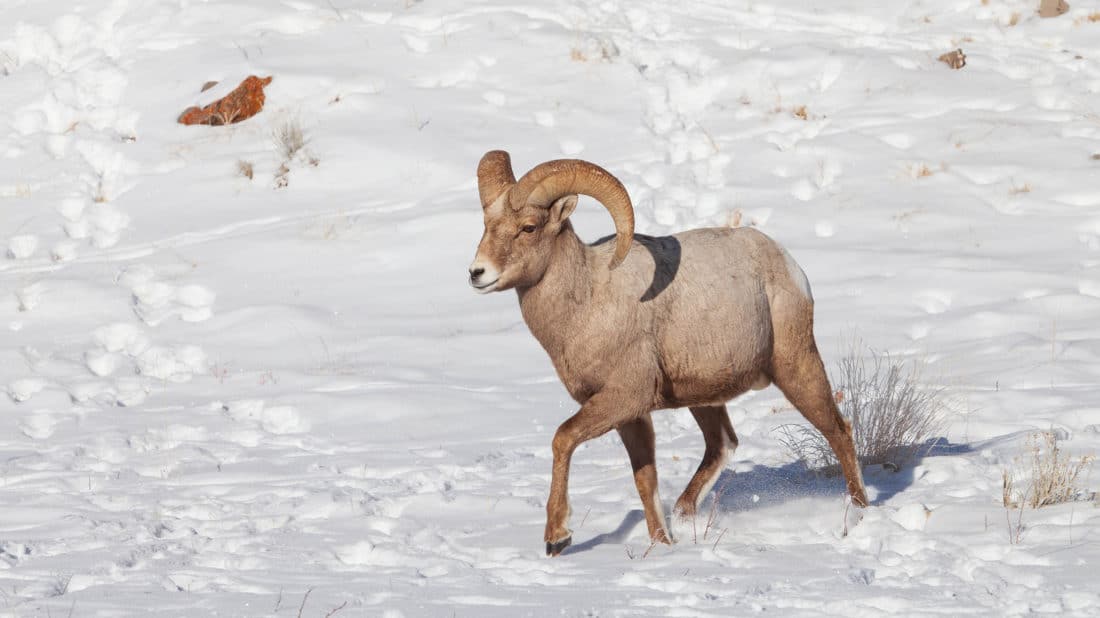 A snowshoe safari allows you to become a part of the sweeping artistry during Yellowstone's most tranquil times.  The newest addition to our expedition roster this winter are our Big Sky Snowshoe Safaris.  We will be sending out guides to lead both morning and afternoon half-day snowshoe safaris in Yellowstone National Park's remote, wild, and often-missed northwestern region.   For our half day tours, we'll be meeting our clients in the acclaimed ski town of Big Sky, MT and then traveling just a short distance south along the Gallatin River covering the northwest areas in and around Yellowstone.  This area of the park not only offers spectacular scenery and a wide variety of habitats to explore, but also some of the deepest, fluffiest snow for traversing with snowshoes.  Our knowledgeable and enthusiastic guides will provide transport from Big Sky, MT; hot drinks; snacks; souvenir water bottles; the use of optics; and of course, the snowshoes.  Our new guided safari tours are the perfect adventure to add into your Big Sky ski-trip itinerary, and these expeditions are offered both in the morning and afternoon, which means you'll still have time to hit the mountain the same day!
If you're looking for a more elaborate immersion into Yellowstone's wild and wintery backcountry, we're still offering our popular full-day Yellowstone Snowshoe Safaris this season as well!  The snowy landscape of a Yellowstone winter supplies us with a level of beauty and solitude that is hard to imagine without seeing it firsthand.  Our Yellowstone snowshoe safaris are fantastic for people of all ages and skill levels, and the Northern Range of the park provides us with a vast amount of trails and topography to explore.  From frozen alpine lakes to ambling streams, and from picturesque pine forests to boundless snowy valleys, the opportunities for exploration are immeasurable.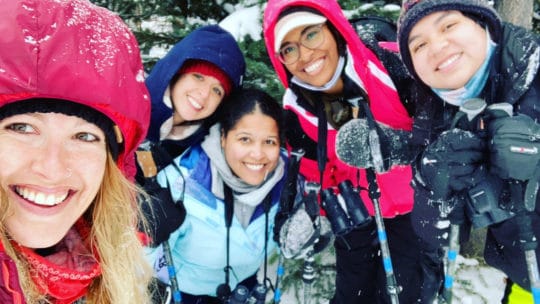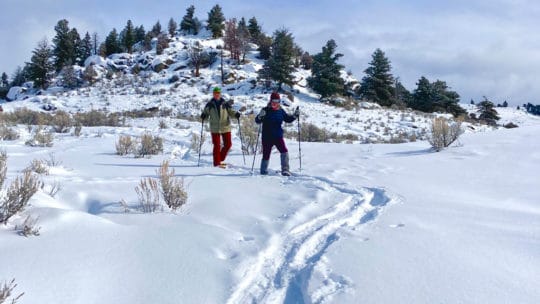 If you're not up for the outdoor activity or exposure, there are other ways to view Yellowstone's unique wildlife on a van-based, guided winter wildlife safari or multi-day safari tour.  These tours provide an unforgettable wilderness experience during a season that bestows an abundance of unique rewards.   During what is undoubtedly Yellowstone National Park's least-crowded season is the opportunity for some of the best wildlife viewing of the whole year!  The bison, elk, bighorn sheep, and pronghorn swarm the valleys, earnestly grazing on the frozen grasses and shrubs that sustain them.  Wolves, coyotes, and foxes abound as they take advantage of the hardships faced by their prey.  Eagles, hawks, and an abundance of waterfowl scatter across the skies and waterways in and around the National Park.  The highly sought after mighty moose becomes a common sight during the winters as they browse the willow stands along the icy rivers.  While much of these multi-day winter wildlife safaris will be spent touring in our comfortable safari vehicles, we'll also make all of our snowshoe gear and guidance available to anyone looking to explore deeper into Yellowstone's wondrous winter landscape.
Across the world, there are an abundance of exciting and exotic wilderness expeditions to experience, but there is truly nothing quite like the wild and wonderful winters right here in Yellowstone National Park.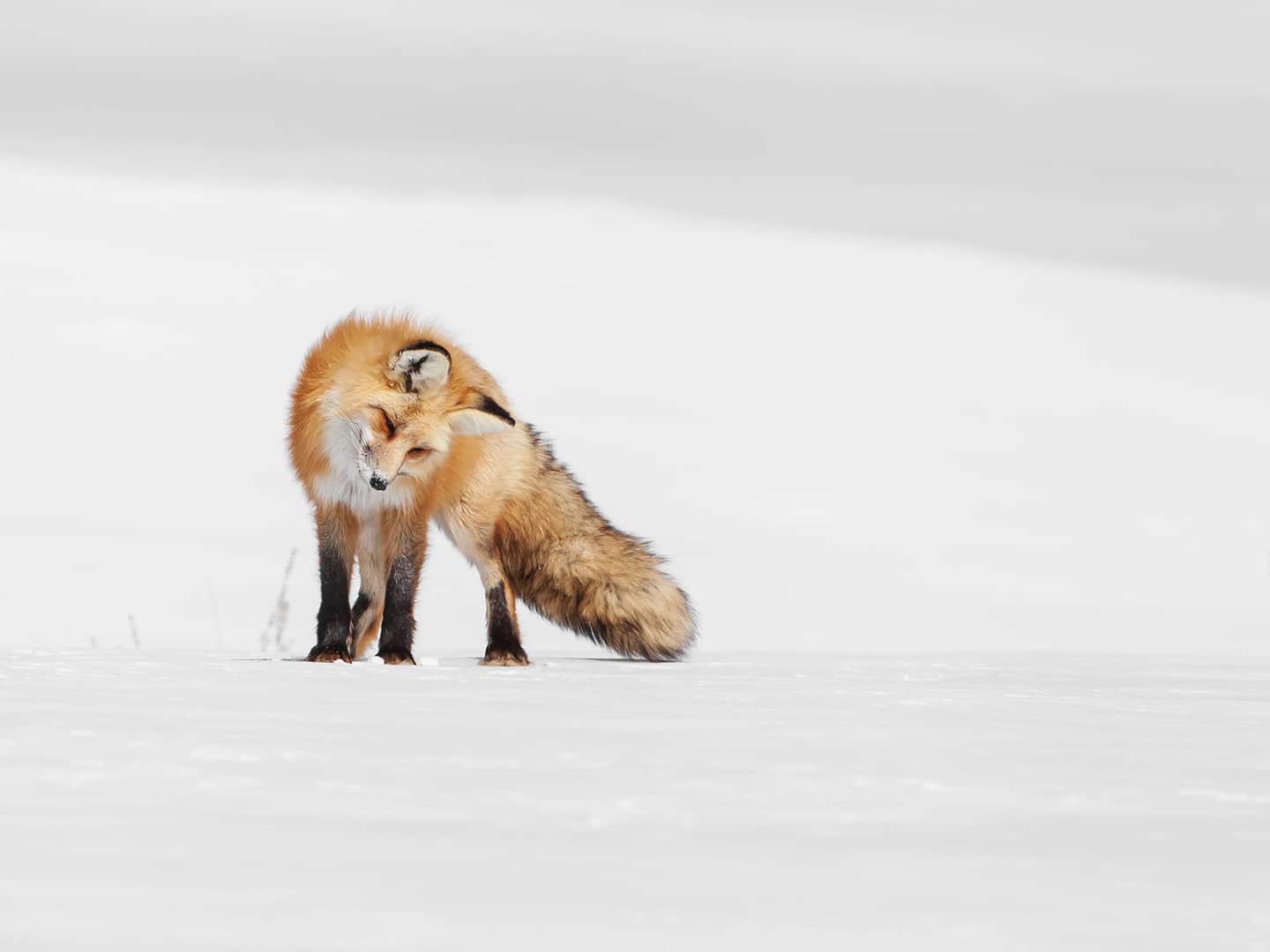 Experience A Snowshoe Adventure in Montana
Featured Tours