Yellowstone's Vast Beauty
One of the trademark aspects of Yellowstone that amazes and bewilders so many people is how absolutely enormous the National Park is.  Yellowstone National Park encompasses more than 2.2 million acres of grasslands, forests, mountains, valleys, lakes, and rivers, all situated in or around one of the largest volcanic calderas on Earth.  There are several regions of Yellowstone National Park, such as Hayden Valley and Lamar Valley, that in themselves are larger than the entirety of some other US National Parks.  Yellowstone is bigger than the states of Rhode Island and Delaware combined, but surprisingly, it is not the largest National Park in the US.   Currently ranked as the 8th largest US National Park, Yellowstone is one of only 8 US Parks that protect more than 2 million acres (Alaska has 6 National Parks bigger than Yellowstone, and as of 1994, Death Valley National Park is also bigger.)  Ultimately, the opportunities for adventure and exploration here in Yellowstone are as vast as the landscape.  
The Lamar Valley is situated in the northeastern region of Yellowstone National Park and offers guests unparalleled wildlife watching opportunities.  During the summer months, the landscape is painted in shades of green, with grasses and sage covering the flats.  Migratory birds have returned to their breeding grounds and large mammals, like bison, roam the valleys.  In winter, wolf packs play a delicate dance of predator and prey against a harsh winter landscape, on full display for intrepid travelers.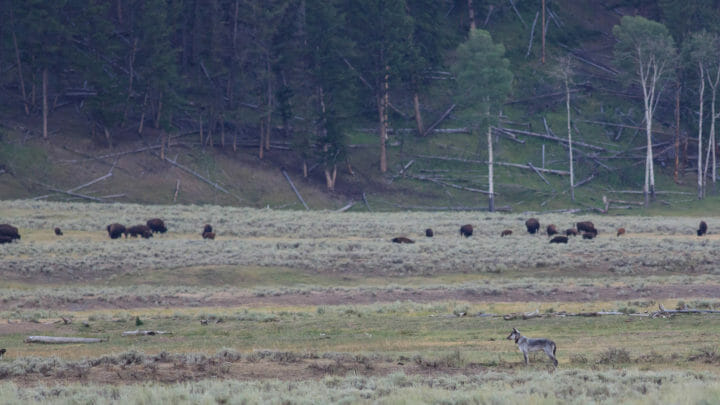 Yellowstone's History and Creation
While Yellowstone may not be the largest National Park in the United States, it is indeed the first National Park, and not just in the US, but first on the entire planet.  With the stroke of pen on March 1, 1872, President Ulysses S. Grant signed the Yellowstone National Park Protection Act, permanently protecting this immaculate landscape from settlement, development, or private sale.  Following multiple expeditions to explore and document the environment of this otherworldly wonderland, Yellowstone was, as the YNPPA states,  "dedicated and set apart as a public park or pleasuring-ground for the benefit and enjoyment of the people."  It is thought that humans have been visiting and exploring this landscape for more than 11,00 years, continuing on with that tradition is intrinsic to who we are as a people.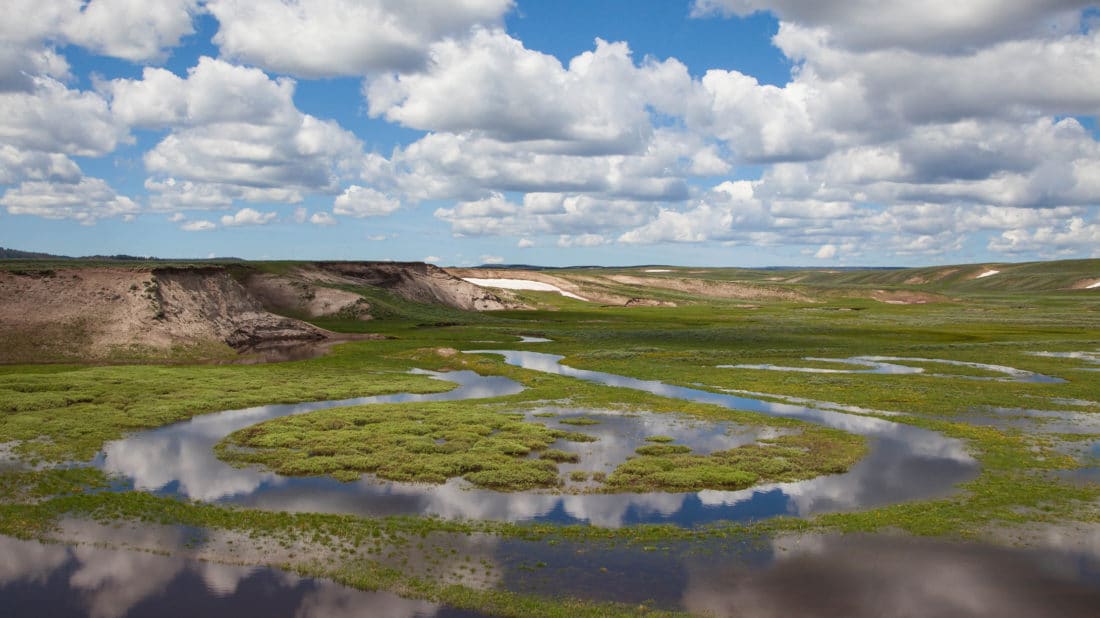 Park Boundaries
Though it's hard to believe today, Yellowstone's iconic wildlife had essentially nothing to do with inspiring the creation of the park.  This landscape stood apart because of the area's unique geothermal wonders, showcasing a collection of geysers, hot springs, mud pots, and fumaroles like nowhere else on Earth.  The original boundaries of Yellowstone National Park aimed to encompass the diverse geothermal, geologic, and hydrologic features and systems, and forever protect them in their natural condition.  Now spanning across three states (Montana, Wyoming, and Idaho), Yellowstone's boundaries were adjusted in 1929 and 1932 to better protect the winter habitat of the park's wildlife and incorporate more of the area's natural topography.  Now totaling almost 3500 sq miles in size, Yellowstone's wonders are accessed by more than 450 miles of roadways and approximately 1000 miles of backcountry trails.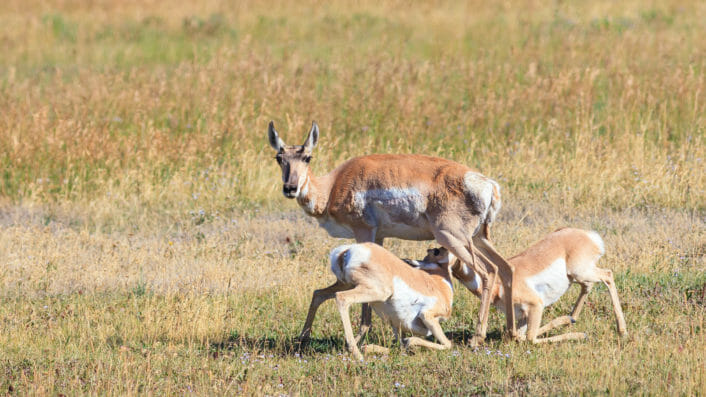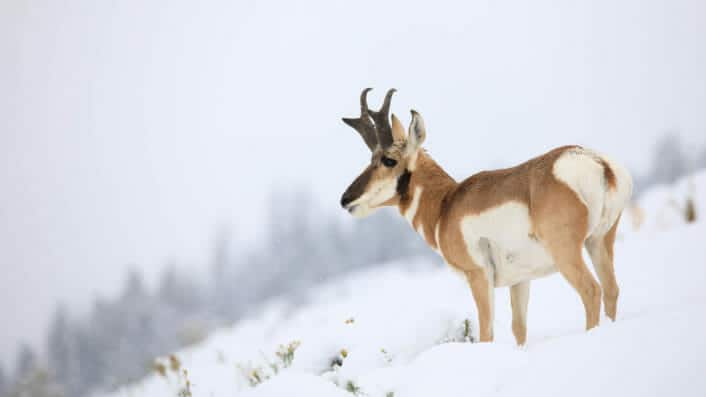 Greater Yellowstone Ecosystem
As our collective understanding and appreciation of Yellowstone National Park evolved over time, the park emerged as the core habitat for the largest concentration of wildlife in the lower 48 United States.  What was once seen as a park that exhibited the planet's most intact collection of geothermal features, was eventually realized as the core habitat of one of the largest nearly intact temperate ecosystems on Earth.  At approximately 35,000 sq miles in size, the Greater Yellowstone Ecosystem encompasses two National Parks (Yellowstone National Park and Grand Teton National Park), three National Wildlife Refuges, five National Forests, and other vast regions of public, private, and tribal lands.  Home to the largest wild bison herd in the United States, one of the largest elk herds in North America, and roughly half of the grizzly bears in the contiguous U.S., the Greater Yellowstone Ecosystem maintains some of America's greatest wildlife migrations and is home to all of the animal species that existed here prior to Europeans arriving on the continent.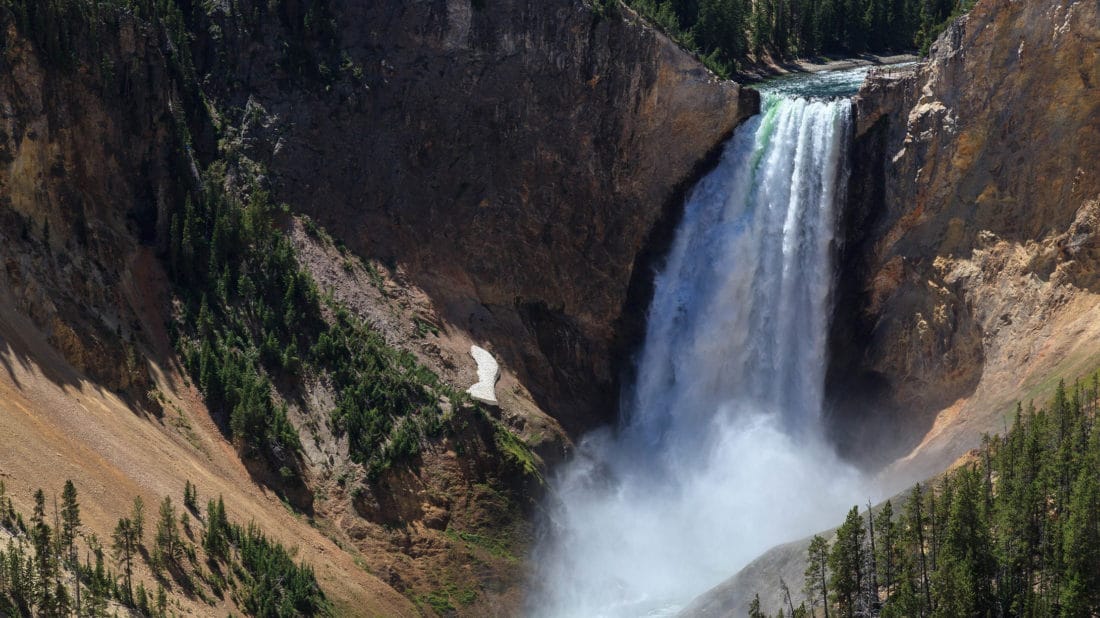 What was once seen as a park that exhibited the planet's most intact collection of geothermal features, was eventually realized as the core habitat of one of the largest nearly intact temperate ecosystems on Earth.Grant Johnson, Professional Naturalist Guide
Conservation
Throughout the 2.2 million acres of Yellowstone National Park, or the nearly 22 million acres of the Greater Yellowstone Ecosystem, we have an unparalleled opportunity to bask in the wildness of one of the world's most magnificent conservation areas.  By protecting this environment we have protected our ability to connect with our past, celebrate the present, and be hopeful about our future.  Conservation isn't just about safeguarding plants and animals, it's about preserving who we are, and making sure that no matter how detached we become from the natural world, we'll always have somewhere to roam in the wild.
Explore Your National Park
Featured Yellowstone Tours