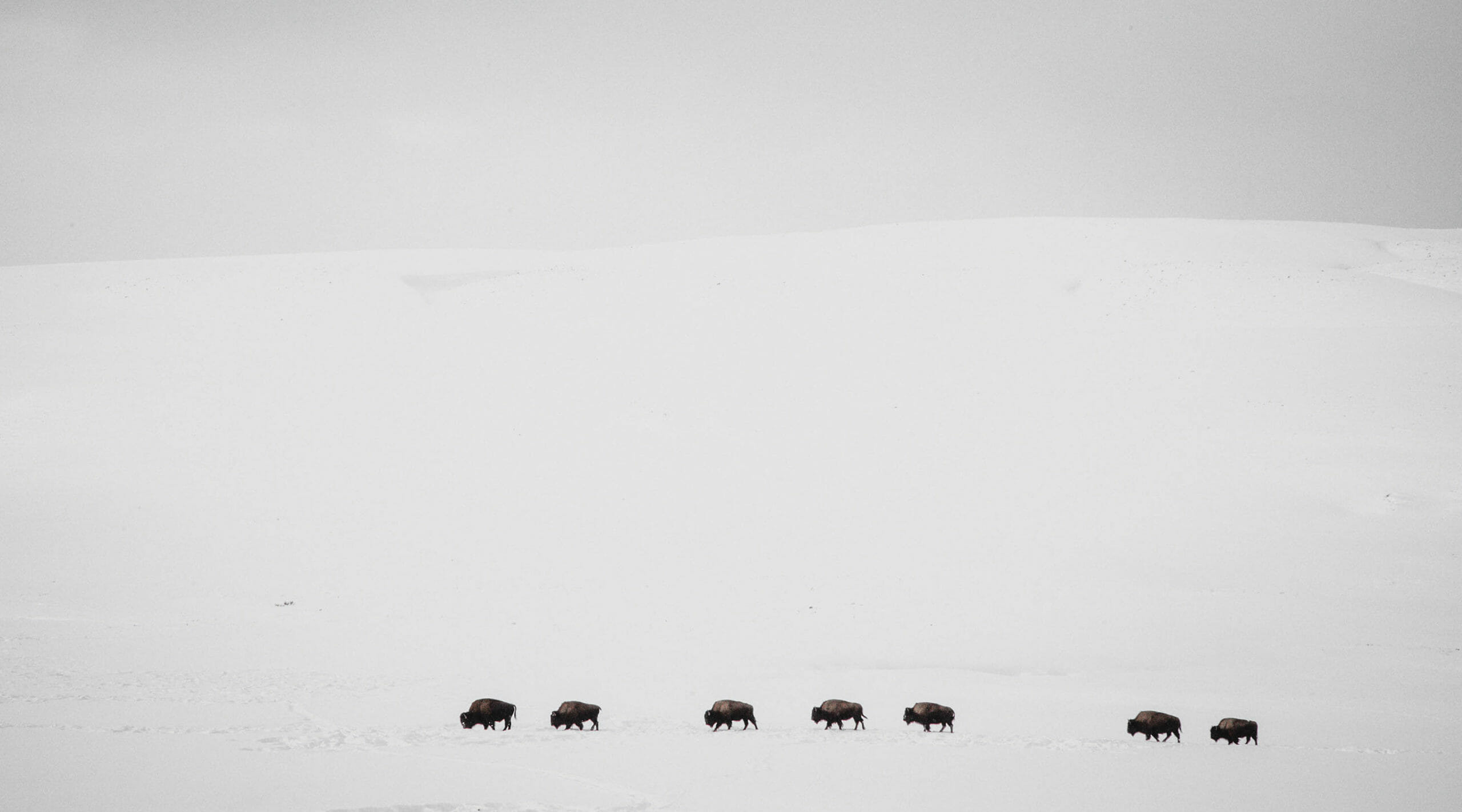 Guided Yellowstone National Park Safaris & Tours
Best of the Best
Our Most Popular Safari Tours
FAQs
What is the best time to visit Yellowstone National Park?
Because each month has something different to offer, the best time to visit Yellowstone is often a matter of opinion! Typically, spring and fall are a wildlife enthusiasts' favorite seasons. May is a wonderful time to view bears as they are busy foraging in lower elevations after emerging from hibernation, and elk herds are easy to find as they make their way north on their spring migration preparing to have their calves. September is another active wildlife month as animals like elk, deer, and moose have fully grown out their impressive antlers and are entering their rut (breeding season), making them very active and more common to see. Hearing an elk bugle through the changing colors of the aspen leaves is truly magical. The bears are also very active at this time as they have entered 'hyperphagia'. This means they are trying to gain as much weight as possible before returning to hibernation, making your chances of seeing a bear at this time far greater than mid-summer.
Both of these months have unpredictable weather. You could have warm sunny days or you could be seeing snow, so plan for both. Mid-summer offers other bonuses that these months do not, like spectacular wildflowers in June and July, and the exciting bison rut in August. No matter what month you visit you won't be disappointed, but each month brings something special!
Are guided tours of Yellowstone worth it?
Vacations to new places already take a lot of planning, but booking a guided tour makes the process so much easier. Having a knowledgeable local to take you into unfamiliar territory gives you a lay of the land as well as a wealth of knowledge and context that you wouldn't get by yourself. Guides know the wildlife habits and have the info on the latest movements and sightings, so your chances of finding wildlife greatly increase on a tour. We commonly hear that people wish they had taken their tour at the beginning of their trip so that they could have been equipped with everything they learned for their remaining time in the park. Even if it isn't your first time visiting, there is probably a lot you didn't know about the park that you can learn from your guide!
How many days do you need for Yellowstone Tours?
If your time in Yellowstone is limited, we offer day tours that last between 10-12 hours. Think of this as a tour of the greatest hits. You will be amazed at how much you can see and learn in a single day! If you have more time and want a more in-depth experience with more opportunities for wildlife watching, a 2-3 day tour is a great choice. This allows you to slow down and take in more of the park at your own pace. Yellowstone is 2.2 million acres and is home to over half of the world's geothermal features, so it is easy to spend several days in the park and still wish you had more time. We offer tours up to 5 days long for this reason!
What is the best way to visit Yellowstone National Park?
Yellowstone National Park is very accessible with 5 entrances and a variety of lodging options. Flying into Jackson Hole gives you access to the south entrance, while flying into Bozeman is most convenient for the north entrance. Plenty of campgrounds and RV parks make road tripping an ideal way to visit, but as popularity continues to rise be sure to book ahead! Many towns surrounding the park are desirable locations to base out of. Jackson, West Yellowstone, Gardiner, Bozeman, Cody and Cooke City are very popular choices.